So normally we do a little bit of yakking regarding the weekend's music related events in this space on Monday morning, but to be honest, apart from listening to the new iVardensphere a bunch (stay tuned), we didn't get up to much worth taking up yr time to talk about. These intros are difficult enough to write as is, so we're gonna cut this one short and toss in a bonus seventh track as a substitution. Less talk, more rock. Cool? Cool.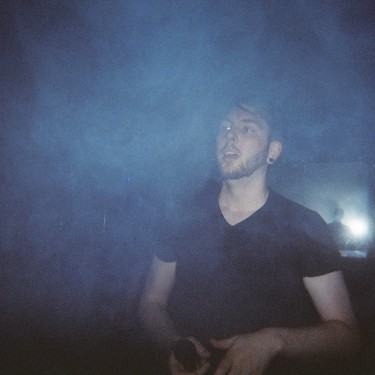 Soviet, "Subdivision (Vitamin Defrag remix)"
Today in the world of remixes that seem unlikely and bizarre but are actually totally amazing, we have Soviet remixed by Defrag. Yeah, that Soviet and yeah, that Defrag. Although the meeting of the synthwave-before-we-called-it-synthwave that the newly reincarnated Soviet plies doesn't immediately leap to mind as a canvas for a smart and melodic remix from Defrag's Jeff Dodson, the meeting proves fruitful; a new experience that exemplifies the similarities between artists that you might not expect to have anything in common at all.

Kangarot, "Fear Of Sounds"
New stuff from Josh Reed's always evolving, always weird project Kangarot. It's been a treat to see how Reed's worked in all manner of sources from outside of industrial while maintaining a solid footing in classic dark electro and electro-industrial, and we're excited to see where an upcoming split with Zex Model, of which this is a taster, will find him. Real solid electro-industrial churn under the hood on this one, which just seems to keep building and adding layers without quite collapsing under its own weight.

Sister Machine Gun, "Insect"
Holy fuck guys, Sister Machine Gun is back! For those of you who aren't familiar, SMG were one of the last true-school industrial rock bands to come through Wax Trax records in the 90's, and carved themselves an impressive niche in the genre before Chris Randall decided to retire the name and work on his solo material and his plugin and synth module business. The sound showcased on new single "Insect" sounds pretty in line with what we were expecting from the project's return: smart less-is-more programming and nice chunky guitars that never go out of style. New EP The Future Unformed drops tomorrow on WTII. If y'all are fans of a certain classic flavour you know you're gonna want to cop that.

reakt[ion], "Sins of the Father, Blood of the Sun (M‡яc▲ll▲ Remix)"
Listeners to our official podcast may be familiar with our pal Wesley Mueller through our regular shout outs to the excellent Talking to Ghosts, a dark arts interview show he co-hosts with [product]'s Michael Kurt. What you may not know is that Wes also makes music as reakt[ion], and that he has a new album In Propria Persona coming out at the end of the month. While the project is pretty fluid sonically, we're definitely feeling the recent dark synth touches that Mueller has been adding to the project, ones that lend themselves especially well to remixes like this one by M‡яc▲ll▲. You can grab this and a remix by [product] over on the Bandcamp, all pay-what-you-want style.

Crimes AM, "Touched"
Very cool stuff from the first full-length by Crimes AM (formerly known as Crimes At Midnight, if you're not into the whole brevity thing) on Squarwav. There's a slightly woozier take on the sort of vintage electro sounds which have been cropping up in outrun releases than the earlier tunes we heard from this project which bears further investigation. Should appeal to those still pining away for the sort of material Gatekeeper were doing in their earliest days.

Molasar, "Talisman"
Okay, we give up. Keeping up with all of the synth irons Chris Gilbert has in the synth fire has proven too arcane a task, even for trainspotters like us. We think the current status is that Mild Peril's still on break after conquering the world with space-truckin' italo on Matter, Cosmic Angst is the current venue for his more kraut/ambient compositions, and there's gonna be a vinyl pressing of his killer club fare as Body Party shortly. Oh yeah, and he just dropped this EP after getting all hepped up on the old Michael Mann flick The Keep, as one does.

Paradox Obscur, "Dark Fortress"
Can't say that we know much of anything about Greek minimal wave duo Paradox Obscur, but this cut from an EP released a couple of months back certainly comes correct. Good mix of the panicky weirdness we associate with so many early classics of the genre and a pretty modern sense of texture and bounce.