So it's all we can do this morning not to chew your ear off this morning about passions of ours entirely unrelated to this here blog. Bruce's Blue Jays are making free agent moves the likes of which haven't been seen since the early 90s heydays, Alex is speeding through the Mass Effect saga, and we both marked out big time for the arrival of Sting and the re-ascent of Dolph Ziggler in the Survivor Series last night. There'll be plenty of time for off-topic ramble on the podcast after we have our year-end write-ups in the can, though, so let's keep the old home fires burning with half a dozen smoking new tracks.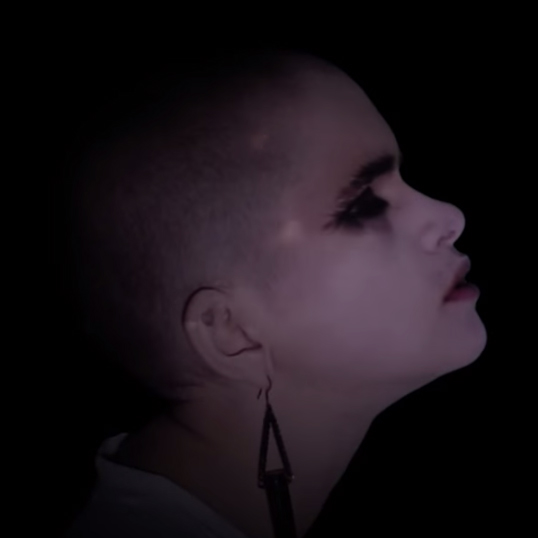 Kite, "True Colours"
Despite never having released an LP, few bands have been such a constant and guiding star through our years running this blog as Sweden's Kite. By placing an absolute premium on quality control and releasing an EP of four or five perfectly crafted synthpop songs more or less every year, Christian Berg and Niklas Stenemo have solidified their position as an idiosyncratic yet unstoppably anthemic force who demand attention. This first track from their sixth EP (yes, it's called VI, why break with tradition) sits smack between their most melodic and moody extremes, ornately opaque yet still emotionally keening. We've no doubt VI will continue our love affair with these starry-eyed Swedish wizards.

The Gothsicles, "Ultrasweaty"
We've never made any bones about our love from The Gothsicles, and in fact Brian was one of the very first people we approached to do an interview when we started up ID:UD. Is it that their songs are catchy and easy to dance and singalong to? Is it that their lyrical content includes deep spoopy scene references and fun geek culture ephemera without feeling like we're being pandered to? Is it the hyper-engaging live performances complete with various props, videos and special guest apperances? Naw, it's the ultrasweat. Gotta be the ultrasweat. New album drops December 13th: be ready y'all.

Haujobb, "Perfection"
As we've noted a few times before, much of the new material from the mighty Haujobb has shared the detuned analogue aesthetic of Dejan Samardzic's solo project DSX. A new clue in the form of "Perfection" just hit the web this past week confirming that direction and adding some wrinkles in the form of a very laid back and menacing vocal from Daniel Myer, reminiscent of his work on 'Jobb's classic records like Homes & Gardens. Perhaps more hints will be forthcoming when we see them on tour with Skinny Puppy, FLA and Youth Code next month? We can only hope.

Mild Peril, "The Sentinel (Tubular Bells II)"
If you're our age, you were pretty much guaranteed to grow up with one or two of the following records (though likely not all three) lying around in the back of your folks' entertainment unit: Rumours, Frampton Comes Alive!, and Tubular Bells. Thankfully we were kept free of Peter Frampton's wankery, and instead inculcated with Mike Oldfield at a young age. That proggy, noodly sequencer-fest is a perfect match for Mild Peril's Chris Gilbert, who puts a loping Italo spin on it which matches the aesthetic of this year's excellent Matter.

Cryogen Second, "Monolith"
You can definitely hear some influences at work in the new track from Nashville's industrial rock outfit Cryogen Second, specifically there are some references to Comaduster's brand of glitchy textures and drum programming. That said, it's fascinating to hear how those sounds interact with the template established by Eric Sochocki and company, coexisting with some heavy guitar riffing and effectively deployed male and female vocals for maximum impact. No telling when the next album might drop from CS, but what we've heard from them lately definitely has our curiosity piqued.

Allegory Chapel Ltd., "Hope Eternal, Remain Defiant"
Finally, some wipeout noise from recently reactivated noise project Allegory Chapel Ltd. Brought to us by the always fantastic Chondritic Sound and seguing between speaker-frapping assault and more mellow passages, Elden M's steez dates from way back in California. Recommended if'n you dig on Cold Meat or Controlled Bleeding.