"Every release comes with its own set of challenges but these days I think I take those in stride…"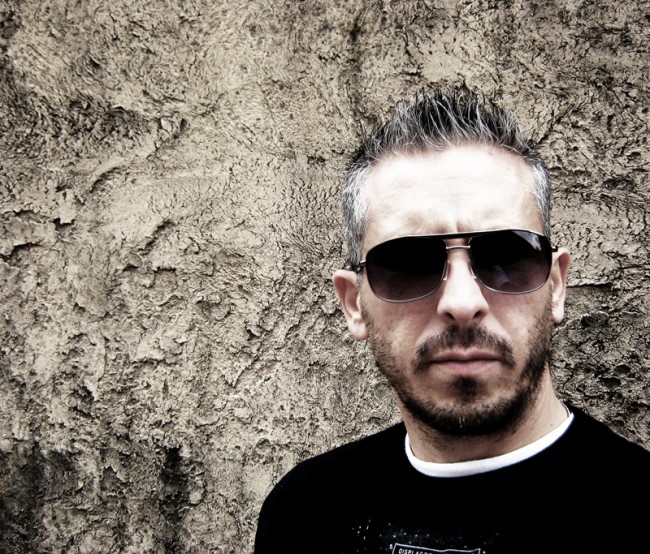 We're hard pressed to name labels which have carved out a reputation for quality control as quickly and solidly as Chicago's Tympanik Audio. Releasing records from names like ESA, Displacer, Totakeke, Access To Arasaka, and even Haujobb, Paul Nielsen's label has had the IDM to technoid to rhythmic noise spectrum on comfortable lock for much of its five year existence. We asked Paul about the questions of distribution facing modern labels, as well as the sound which Tympanik has cultivated for itself.
ID:UD: How has the business of running a label changed over the course of the five years you've been operating Tympanik?
PN: The first thing that comes to mind is contending with the digital demand, obviously. I started Tympanik Audio as a CD-based label and in the beginning I considered digital distribution to be supplemental. However, these days digital is in a much higher demand among our audience and so I've had to make adjustments to meet those needs. As you might imagine, every release comes with its own set of challenges but these days I think I take those in stride in contrast to the "trial-and-error" process of the early days of the label.
ID:UD: You were pretty quick to adapt to the "download now, ship CD later" model on Bandcamp (our preferred way of getting music in this day and age). Which distribution models have worked for the label, and have you experimented with ones which have proven to not be a good fit?
PN: Well I won't say we were "quick to adapt", in fact I admittedly resisted the digital format quite adamantly for the first few years with Tympanik. It inevitably came to a point where I realized I couldn't ignore the demand for digital any longer, so yes, I decided to make our catalog available via Bandcamp. At the time I wasn't sure how this would work out as I didn't like the idea of revealing too much about our releases up front (i.e. the full album stream), however I did like that Bandcamp allowed our customers to obtain a digital version of the albums they purchased in a variety of formats while they waited for their CDs to arrive in the mail – that's pretty damned convenient.
Our Bandcamp presence has proven to be quite effective so far. As for distribution models that haven't worked, some have certainly fallen short of my expectations, for example direct digital distribution through smaller online retailers, but that doesn't really cost us anything so I don't count it as a loss; I look at it more as free advertising and just one more way to spread the good word about our releases. There really haven't been any distribution efforts we've made over the years that I would consider a failure; some work, some don't, but they all help get the word out, regardless.
Access To Arasaka: Lysithea (official video) from Tympanik Audio on Vimeo.
ID:UD: Despite the range of artists on the label (there's a big difference between, say, the r.roo record and the ESA record you just released), Tympanik's been able to carve out a very definite sense of what it represents. How much of what Tympanik is is a product of your efforts as a curator of sorts?
PN: True, we tend to dabble in a broad range of electronic music styles, as with the examples you mentioned. I grew up on industrial and synth-pop/new wave music so I suppose that is apparent in Tympanik's output to a certain extent. I got pretty bored with industrial music in the late '90s (aside from Ant-Zen's output at the time) and started branching out to other music genres searching for a more complex and innovative sound – this is when I discovered IDM and really fell in love with it all. I followed labels like Skam, Merck, Neo Ouija, Warp, Schematic, n5MD, and others religiously and absorbed everything the genre had to offer (I remember one year spending an average of $60 a week on CDs and records). And of course my post-rock and folk phase in the mid '00s that still remain as staples for me personally. These days I listen to a lot of indie rock and trip-hop.
So, I'm influenced by an extensive range of music styles and genres and obviously that is ultimately represented through Tympanik's output. I keep harder industrial acts like ESA, Disharmony, and Totakeke in the mix because I feel they are doing something a little different with the genre and doing it well. Artists like r.roo and Access To Arasaka say, represent more of the type of material I tend to gravitate towards when considering new releases for the label; a darker, more cerebral and complex electronic sound that can still manage to sound beautiful and inviting. But moreover, I am really looking for artists that incorporate many different styles into their music without sounding too overwhelming and offering a certain level of accessibility at the same time. Comaduster would be a good example of this. So all in all, yeah, a lot of what Tympanik is is filtered through my personal influences, I suppose, the rest is just pure talent of the artists.
"I'm here to help them present their art, not take control over it."
ID:UD: Tympanik's become notable for giving artists an uncommon degree of freedom as far as retaining rights is concerned: Haujobb elected to release New World March with you because they could hold digital rights, and similarly Ad·ver·sary was able to put out his music under a creative commons license. Are those pragmatic decisions based on what you need to do to work with certain artists, or is that kind of flexibility built in to Tympanik's mandate?
PN: Both. We don't have a set standard of rules that apply to every one of our artists as far as how they should be represented and I've always been open to giving the artist as much freedom as possible to exhibit their work in a manner they see fit. I'm here to help them present their art, not take control over it. But at the same time there is a financial investment to protect and consider, so there are certain limits of course. Haujobb wanted to maintain digital rights to their music, something that Metropolis wasn't willing to offer them, but Tympanik was. In this case I suppose I purposely ignored the financial aspect of the Haujobb venture, but it was more important for me to accept an opportunity to represent one of my all-time favorite Industrial bands through Tympanik rather than make a shitload of money from it. In the case of Ad·ver·sary, well, Jairus believes very strongly that music and art should be free so I have tried to be supportive of that with him. I think I'm very flexible when it comes to our artists' needs and how they want us to represent their work. It's their work and who has the right to claim ownership of it besides the person or persons that created it?
ID:UD: Distribution and business aside, how has the actual music in Tympanik's field changed since the label's inception?
PN: I suppose our focus was more on the industrial and post-industrial side of the spectrum in the first few years, but I think the past couple years we've been releasing more cerebral headphone music by way of IDM and electronica with the ever-present industrial overtones we're known for. Again, that just has to do with my personal tastes and how my music listening interests evolve. But overall, I have been concentrating on raising the bar with our output and honing our strong points: what our listeners are interested in hearing from us coupled with how well it will be received overall and the potential for reaching a wider audience. It's always been a work-in-progress which I'm constantly striving to adjust and refine to the satisfaction of our listeners but still staying true to the label's overall sound.
ID:UD: Are there any artists you're still hoping to work with? Tympanik has a pretty strong reputation for excellent quality control: have you heard a record in the past few years and thought "I wish I'd been able to release that?"
PN: Oh, those lists are a mile long, my friend. Hecq is probably at the top of that list but he's in pretty high demand these days – I may have missed my window with him already. Kilowatts, Whitebear, Kattoo, Boy Is Fiction, Trifonic are a few others off the top of my head. There have been records that have been released in the past few years that I would've loved to release through Tympanik. Diaphane's Samdhya, Trifonic's Ninth Wave, Blackfilm's self-titled, Dreissk's The Finding, Long Arm's The Branches, Deru's Say Goodbye To Uselessness, Boy Is Fiction's Broadcasts In Colour, Kattoo's Motu, Dryft's Ventricle, Apparat's The Devil's Walk, Subheim's No Land Called Home, Hidden Orchestra's Night Walks, the list goes on and on. With all that said, I am very proud of the music and artists that we do get to represent. I really couldn't be happier with our artist roster. Every one of our artists brings something unique to the table.
ID:UD: The recent Accretion compilation was a mammoth piece of work, clocking in at forty-two tracks and nearly four hours, but we also heard that it had an incredibly short gestation period from concept to release. Can you talk a bit about the comp and what went into creating it?
PN: I wanted to do something special for our five year anniversary and I wrestled with the concept for some time, even considering not doing anything at all. I finally made the decision to go forward with it last Fall and decided it would just be cool to offer our listeners a new song from each of our artists on one massive compilation. I honestly didn't expect to receive songs from everyone as I know people are busy with their own things most of the time and the submission deadline I set was a bit tight. To my contentment, every Tympanik artist (save for two) contributed a potent new track to the compilation.
I knew we had to have a strong visual aesthetic to represent this project so I hired shift. to create the artwork and as usual he came up with something fantastic. Alexander Dietz at Chemical Burn volunteered for the daunting task of mastering this beast and did an amazing job considering the amount of material and artists he had to work with. Everything came together very quickly and I think a lot of that had to do with the people involved just being proud to contribute to such a monumental project. It was the fastest compilation I have ever put together for Tympanik and I think one of our best and most well-received. The compilation was released on the very day of our first release Emerging Organisms five years earlier, and it turned out to be quite the hit with our listeners and an excellent introduction to Tympanik Audio for those who hadn't been initiated yet. Without the help of our family of artists and our loyal listeners, Accretion would never have been realized. Here's to the next five years!
All Tympanik albums albums are available for streaming and purchase via Bandcamp . The label will be releasing new records this year from Atiq & EnK, Comaduster, ESA, Zinovia, Autoclav1.1, r.roo, Access To Arasaka, Erode, Dirk Geiger, Tineidae, along with a few surprises.