Well, here we are! It doesn't really seem like a year since we first did this, but that's likely because the two of us have done little apart from listen to and write about records in the interim. The selection process was especially grueling this year, with plenty of great records left by the wayside. Hell, we probably could've tacked on another ten honourable mentions if those lazy scientists had gotten off their arses and discovered a cure for sleep (get it done in 2013, gang!). In any case, all of the sniping texts, backroom bargaining, and finer single malts sent to us by savvier labels (we kid, we kid) have all come down to this: I Die: You Die's Top 25 records of the year. To business!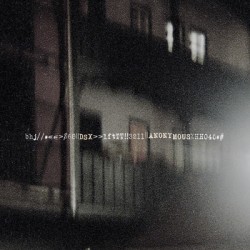 25. DSX
Anonymous EP
[Basic Unit Productions]
Dejan Samardzic of Haujobb officially released his proper solo debut less than a week ago, but we've been lucky enough to hear the four tracks on Anonymous grow and develop into the menacing, clanging beasts they are for some time. 2012 was a year in which many of the earliest sounds from Our Thing were unearthed and retooled to suit brave, strange new forms, and in a mere fifteen minutes Samardzic gives both a pummeling history lesson and a primer on the shape of things to come. From the paranoid klaxons of "Don't Resist" to the steam-venting gasps which shroud the title track's steely vocals, Anonymous goes for the jugular with grimy panache.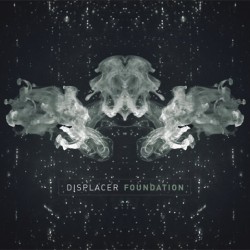 24. Displacer
Foundation
[Hymen]
Michael Morton's been making warm, hypnagogic music which straddles the ambient/IDM boundary so well for so long it's beginning to seem as though he can do so in his sleep. And it would be a terrible mistake to think so. It takes an incredible amount of craft to create compositions with the depth of Foundation's while also imbuing them with the lulling immediacy of tracks like "Outland" and "The Waiting Place". Like poetry, every minute aspect of Morton's sixth LP can be studied for significance, or be taken as part of the greater whole. We can wonder, for example, if the the sudden, staticky shower of clicking taps in "Moonrise" sounds more like rain or cicadas…or simply let it roll over us.
Read our full review.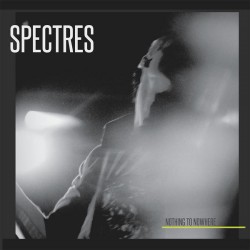 23. Spectres
Nothing To Nowhere
[self-released]
We haven't covered nearly as much of the new deathrock resurgence (which now seems both to have specifically focused in on the punk genome in SoCal's darkest export and be emanating most strongly from the Pacific Northwest) on these pages as we'd like, but it was impossible to ignore the superlative showing put on by Vancouver's Spectres on their sophomore LP. Drawing from a slightly wider and more melodic range of sources than on earlier material, Nothing To Nowhere's songs were by turns stark, fiery, nostalgic, and tender, all tied together by the utopian thread which runs through their stalwart iteration of post-punk, a genre which, perhaps moreso than any of its kin, best understands how the personal and political intersect.
Read our full review.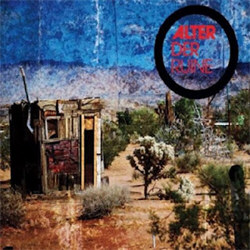 22. Alter Der Ruine
There's Always One More Son of a Bitch
[Negative Gain Productions]
One of the few salves for the dissolution of Alter Der Ruine at the beginning of the year was that they had another, final album in the can. There's Always One More Son of a Bitch is a double-edged sword in that regard: it's wonderful that we got another album from them, it's vexing because it's probably the best thing they've ever recorded, and chances are we won't be getting another. The funky mutant-electro that's been the group's stock and trade for a few albums is main stage, numbers like singles "Bury It" and "Keep the Devil Off Your Back" are so danceable and groovy that it's only after multiple head-nod inducing listens that you realize how well-written they are as songs. With its bright, hummable choruses and great vocal hooks, there wasn't a better last hurrah to be heard this year, period.
Read our full review.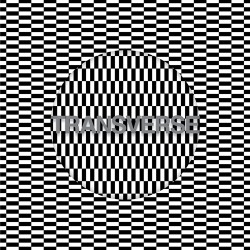 21. Carter Tutti Void
Transverse
[Mute]
The first of two remarkable albums shepherded into existence by industrial music progenitors Chris Carter and Cosey Fanni Tutti in 2012, Transverse brilliantly captures the live, improvisational element that made up a goodly portion of their definitive work in the genre. Recorded in collaboration with Factory Floor's Nik Void, the four 10-minute pieces that make up the bulk of the album wend their way through some primal territory, the beat at the center of each song accented by ugly, pulsing electronics, deformed guitar sounds and vocalizations from Fanni Tutti and Void that scarcely resemble anything you would call singing. It's by far the most classically industrial thing we heard in 2012, a powerful callback to musical origins that shows the strength still inherent in the form.
Read our full review.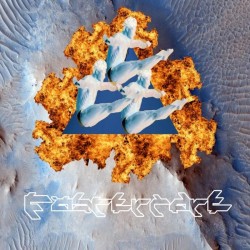 20. Fostercare
Altered Creature
[Robot Elephant]
2012 was the year that the artificial fence that grouped together various artists under the tag witch house fell apart, with some artists like Fostercare blasting clean off into space. Less occult and more science fiction, the music on Altered Creature owes a great deal to 90s techno and trance sounds, but put through a ghostly filter so the uplifting turns sinister and the bright becomes murky and mysterious. The loose, elemental nature of Fostercare's music is belied by his savvy sense of pacing and progression, each song rapidly setting itself up, evolving through a few different and subtle permutations before fading carefully into the next, each sequence a DNA strand in the greater body of the album. It's a unique record, one reverse-engineered from a future we envisioned in our past.
Read our conversation about it.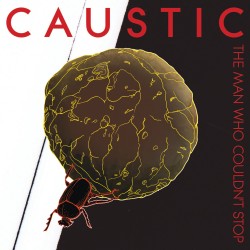 19. Caustic
The Man Who Couldn't Stop
[Metropolis]
If 2011's Golden Vagina of Fame and Profit was Matt Fanale's attempt at a big, shiny club album, The Man Who Couldn't Stop is him smashing that idea to bits with as many different implements as you'd care to mention. The polish is still there in spots ("Bury You Alive" is as viable a club song as anything Caustic has ever put out) but it's the genre explorations – grinding industrial rock on "Laugh Like Mutants", trip-hop on iVardensphere collaboration "Ghost Like Swayze", sultry electro on "Bleed You Out" – that make the album what it is. The record's name tells you pretty much everything you need to know about it, and Caustic; as an artist he seems incapable of standing still, of making the same record twice or of curbing his need to try something different, and his output is all the more exciting and dynamic because of it.
Read our full review.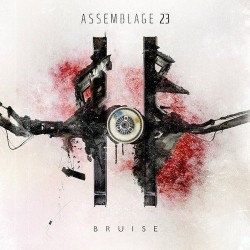 18. Assemblage 23
Bruise
[Metropolis/Accession]
In a recent conversation the ID:UD senior staff chewed over the idea that Tom Shear is the spiritual godfather of the current wave of EBM acts focusing on song-writing and melody above other concerns. Bruise makes for a fairly convincing argument in that regard; it's got the considered production and attention to lyrical concerns that Assemblage 23 have always traded in, along with the the pop sensibility that Shear has been developing since his first record dropped more than a dozen years ago. It's quintessentially an A23 record, but more importantly, it's a record that reminded us of all the reasons we like A23. Dignified, catchy, and crafted with care, it reinforces Shear's well-deserved status as a paragon of Our Thing.
Read our conversation about it.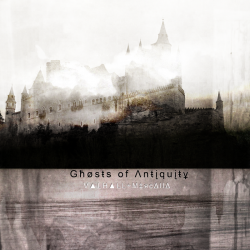 17. V▲LH▲LL + M‡яc▲ll▲
Għøsŧs of Λnŧįquįŧұ
[self-released]
Split releases can often feel like affairs of pat convenience rather than any real attempt by two acts to highlight the similarities or contrast the distinctions in their work. Not so here, with two of the most prolific names in the post-witch house diaspora using a similar toolset for differing ends. V▲LH▲LL spin sweeping, mist-shrouded tracks from the threads of stuttering, muted kicks and evocative pads. M‡яc▲ll▲ use many of the same elements to create stabbier, syncopated compositions, labyrinthine and baroque. Għøsŧs of Λnŧįquįŧұ showed both how there was definitely something in the water that producers from around the world were drinking in 2012, and also how wide and deep that water ran.
Read our full review.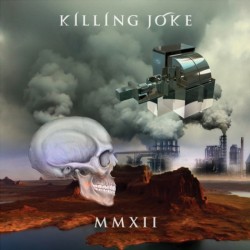 16. Killing Joke
MMXII
[Spinefarm]
If there's one person who could make cracks about the Mayan calendar this year without us wanting to strangle them, it's Jaz Coleman. Thing is, Jaz and the Joke have been trading in the legitimately apocalyptic since day one, so doing it with much more of a nudge-nudge, wink-wink sensibility on MMXII was a smart move. Perhaps sensing that putting all their chips on the table for the sake of a bullshit meme would be a bad look, this marks the first time since their reformation that the band sound as though the pressure's off and they're free to explore softer, even elegiac moods (the ghost of Paul Raven still looms, bearish and magisterial), with the more psychedelic side of the band also bubbling up naturally alongside the barnstormers. A heartening and honest record which finds Killing Joke touring through all of the musical pastures they've helped seed over the past three decades with grace and strength.
Read our full review.

Click here for entries 15-6, with our top five going up on Friday!