Our Top 25 of 2012 coverage starts tomorrow, but as with last year, we'd like to take a moment to recognize some releases that didn't make that list. In a lot of cases these are records that are personal favourites of the senior staff, but got bumped due to the nature of how we put together our collective list (endless pendantic argumentation, drunken yelling and binding third party arbitration). We still want to make sure the artists mentioned here get their due, and hopefully encourage some folks to check them out. Speaking as a couple of dudes who basically spend every waking moment listening to records from Our Thing, our Honorable Mentions list represents some of the best and coolest music we heard this year, and we want to share it with you. Have a read, listen to a few songs and if you like something, throw the artist some cash for a download or CD. And here… we… go: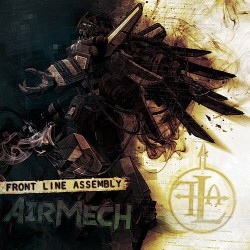 Front Line Assembly, Airmech [Metropolis/Dependent]
Who's better suited than Bill Leeb and company to make the soundtrack to a game about futuristic robot warfare? The instrumental record eschewed hard n' fast beats in favour of deep, atmospheric, and textural composition that perfectly suits the premise of Carbon Games' real-time strategy game, even managing to tastefully work in some strings and contemporary dubstep wubs to good effect.
Read our interview with FLA. Check out: "Arise", "Stealth Mech"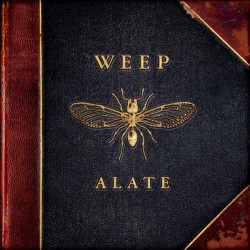 Weep, Alate [Projekt]
Aided by more confident tunes, newly emboldened synth washes, and wider vocals, all of the pieces slid together for Doc Hammer's melodically melancholy outfit on their third release. New wave structures sit in comfortable contrast to goth ornamentation, and the band's sound is in fine form skimming though summery rockers and wintry dirges.
Read our full review. Check out: "It's So Late", "Can't Be True"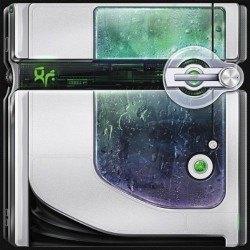 Gatekeeper, Exo [Hippos In Tanks]
We heard a range of opinions on Exo before and after its release, and there were some seriously divided opinions on it even within the ID:UD camp. Did it live up to the huge promise Gatekeeper showed on their EPs? Did its fanatical devotion to sound design come at too high an expense when it came to composition? With the big upswing in EBM-techno hybrids we're starting to see at the end of the year, did Exo drop just a few months ahead of its time? These questions remain, but whether quantum leap or failed experiment, Exo was undoubtedly one of the most singular records of 2012.
Read our full review. Check out: "Tree Drum", "Encarta"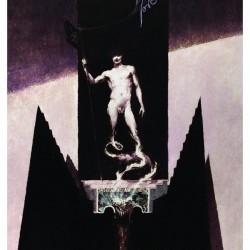 Funerary Call, Nightside Emanations [Malignant Records]
Nearly twenty years into the dark ambient game, Harlow MacFarlane releases an appropriately sepulchral but also instantaneously absorbing record. We suppose that groaning, charnel atmospheres and glacial percussion are never going to be "approachable" for some, but if you've got a taste for that sort of business, you can't go wrong here: MacFarlane touches upon nearly the full range of his sonic frontiers in this record, and the sense of undertow is palpable.
Read our full review. Check out: "Upon The Heath"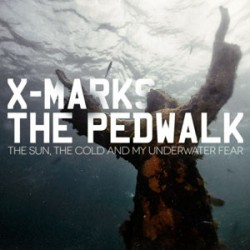 X Marks the Pedwalk, The Sun, The Cold and my Underwater Fear [Metropolis/Infacted]
The second post-millenial outing for Sevren Ni-Arb is awash with the sorts of techno tropes that defined X Marks' albums in the late nineties, paired with a more mature outtake befitting an EBM project that's been around for two decades. Songs like "Don't Lie to Me" and the sprawling "MKK.2" indicate that XMTP is less concerned with recapturing the dancefloor than with making music that reflects where the project is at in 2012.
Read our full review. Check Out: "The Side of the Wrong", "The Sun, The Cold and My Underwater Fear"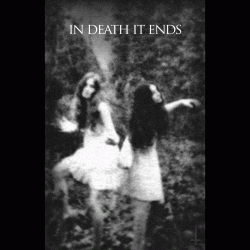 In Death It Ends, Forgotten Knowledge [Aufnahme + Wiedergabe]
A mammoth slab of darkness, Forgotten Knowledge is the largest culling yet from Porl King's third musical incarnation. Simple drum machines clack impassively, bass guitar sounds as though it's emanating from the Marianas Trench, and whizzing drones smother everything in claustrophobic grey. If you thought King's work as miserylab was sufficiently bleak, you may not be cut out for this death trip, but there's hypnotic greatness here.
Read our full review. Check out: "Evoke", "Advocate"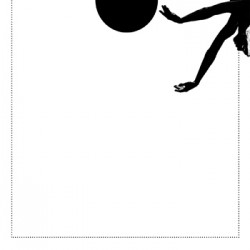 Mahr, Her Embrace [Self-Released]
A collection of the Wisconsin based producer's remixes for other artists (including ∆AIMON, Mushy and V▲LH▲LL amongst others), this Bandcamp/CDr release was a fantastic example of an artist making the most of the rapidly melting witch house aesthetic. The markers of WH are hard-coded in the waves of digital reverb and delay lavished on each song, but there's a very singular soul and spirit that Mahr brings to her productions which sets her apart from so many of the other bedroom producers exploring the new frontiers of hazy, ice-covered dark electronic music.
Read our full review. Check out: "Mushy – My All Secrets (Mahr Telephone Mix)"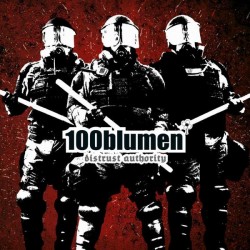 100blumen, Distrust Authority [Ant-Zen]
A riotous mish-mash of industrial, post-rock, and punk, 100blumen's already busy mix of sounds managed to stay sleek and direct even while adding live drums to the milieu. Because industrial-punk hybrids have so often used core rock structures, it could be easy to assume that Distrust Authority is a one-trick pony (more expansive industrial and IDM structures with plenty of rock instrumentation garnish), but that's not the case: this is a wall-to-wall slammer with every element taking the reins at some point.
Read our full review. Check out: "Distrust Authority", "All Cats Are Beautiful"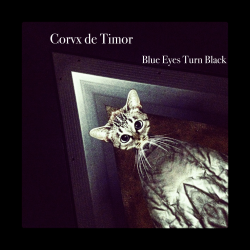 Corvx de Timor, Blue Eyes Turn Black [Self-Released]
Gathering a number of the EPs released by Ben Arp in 2012 first under the name C/∆/T and then Corvx de Timor, Blue Eyes Turn Black is as complete an artistic statement as anyone put out in 2012. Focusing on the slowed down rhythms and atmospheres of drag music, Arp's drums programming and samples form the basis for a new aesthetic that bridges muses from across various musical scenes, including industrial, hip-hop and witch house. It's hard, spooky music made by an artist pursuing a new path with vigor.
Read our interview with Ben Arp. Check out: "Diamond Center", "Slow Burn"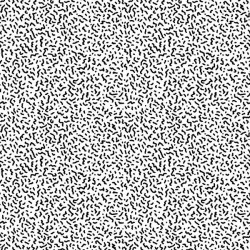 White Car, Everyday Grace [Hippos In Tanks]
Of all of the young American bands (predominantly coming out of LA) retrofitting early chunks of EBM history to sync up with their own personal musical trajectories, none have latched onto how freakin' weird older EBM could be better than White Car. Coming off a pair of left-field but still distinctly beat-heavy EPs, the duo stretched and mutated their formula for their first LP like it was Laffy Taffy being fed into a reel-to-reel. Sounding like a woozy session between Cabaret Voltaire and Gang Gang Dance, Everyday Grace's funhouse vocals and staggering syncopations made for one of 2012's most intriguing listens.
Check out: "The Factor", "Statues In Mist"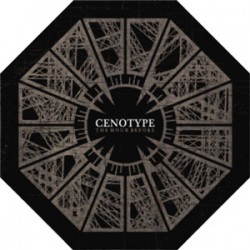 Cenotype, "The Hour Before" [Industry 8]
Lenny Bogatch's 2012 EP might be 2012's best case for how music, artwork and packaging can work together to make a complete and singular experience. With more and more artists choosing to forego physical product in favour of purely digital releases, The Hour Before arrived folded in an intricate, die-cut wrapper that served as a kind of ritual aid; putting on the record became a distinct and memorable experience, granting a simple CD totemic qualities that suited its atmospheric take on power noise to a tee.
Read our full review. Check out: "3 am"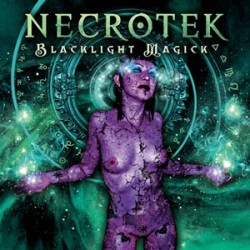 Necrotek, Blacklight Magick [Vendetta Music]
There were some great releases by newer acts working in a classically electro-industrial vein this year, but few darker than Necrotek's. Acid-etched leads and samples guided mid-tempo nodders through swamps of occult imagery, finding a good balance between the dancefloor and more atmospheric jams. Just the thing to keep yr appetite sated 'til the new yelworC!
Read our full review. Check out: "Cemetery Sound", "Haunted"

ESA, "Themes of Carnal Empowerment Part 1: Lust" [Tympanik]
The first of two albums themed around "Carnal Empowerment" by ESA's Jamie Blacker is a jarring, rhythmic voyage exploration of the titular emotion and its effects on our psyche. Crushing and urgent, this isn't sex music so much as it is music about sex, specifically the way it can inhabit and override one's better instincts and the damage (self-inflicted and otherwise) that can result. It's infectious, dark, abrasive, and never anything less than immediate.
Read our full review. Check out: "Bliss", "With This Kiss I Will Wound"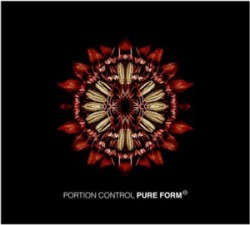 Portion Control, Pure Form [Other Sounds]
Portion Control are still standing more than thirty years on, but that's not the point. Portion Control are still taking a tire iron to the face of electronic music like a Cardiff City supporter who's been given the hairy eyeball, that's the point. Picking up right where Violently Alive left off, Pure Form brought plenty of menacing rhythms, brutal leads, and more of John Whybrew's thick, baiting vocals. Just try them, son.
Read our full review. Check out: "Deadstar", "Skins"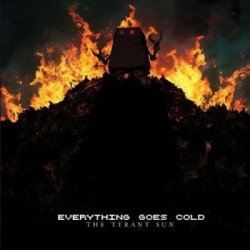 Everything Goes Cold, "The Tyrant Sun" [Metropolis]
Cartoonish supervillainy has long been the chief lyrical inspiration for Everything Goes Cold's breed of industrial rock, but what's remarkable about The Tyrant Sun is the way in which EGC's faceless (like Dr. Doom!) protagonist can be be emotionally affecting while still inhabiting that role. There's a distinct melancholy to "The Iron Fist of Just Destruction" that goes full-blown on "King of the Impossible", a deeper and more fully-realized glimpse of what lies beneath the tongue-in-cheek surface of the project's facade than we've seen to date.
Read our full review. Check out: "King of the Impossible"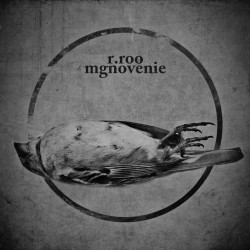 r.roo, mgnovenie [Tympanik]
Alternately pensive and forceful, abrasive and yielding, Ukranian producer Andriy Symonovych concocted a range of moods out of a sparse group of elements (piano, strings, and IDM beats) on his first record for Tympanik. What initially feels like an austere, modernist aesthetic slowly reveals itself to have far more romantic and emotive facets when this developed record is given the listens it deserves.
Read our full review. Check out: "from you"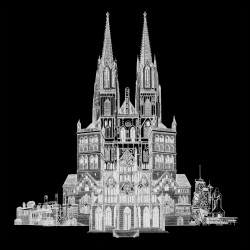 Kontravoid, Kontravoid [Tarantula X Records]
Former Crystal Castles drummer Cam Findlay eschewed the noisy electro of his former group on his solo debut, opting instead for a raw, analogue synth sound that draws equally from the early sequencer based industrial of pioneers like Cabaret Voltaire and melodic post-punk. The featureless masks that Findlay wears in concert are a perfect visual counterpoint to Kontravoid's music; bleak and mechanical by turns, but still rooted deeply in a world of human emotion.
Read our full review. Check out: "Silent Visions"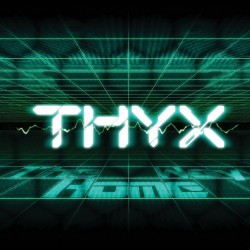 THYX, The Way Home [THYX Records/Metropolis]
After all of the tension and fraught discussion which accompanied Revelations, mind.in.a.box's fourth LP proper, it was a delight to be able to kick back and just enjoy some of Stefan Poiss' freestyle programming without any constraint or expectation. Big, open soundscapes, a bit more guitar, and airy leads made The Way Home a rolling daydream.
Read our full review. Check out: "My Own Little World", "Awesome"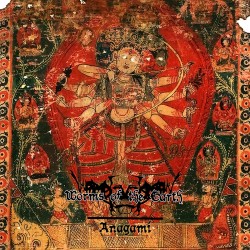 Worms of the Earth, Anāgāmi [Tympanik]
There's a thoughtful and spiritual center to Worms of the Earth's Anāgāmi that goes far beyond its use of eastern musical motifs. Operating as an exercise in new production ideas and exploration of philosophical and sacred concepts, it marries the rough, driving power of WotE's electronics with an organic, flowing sensibility that burrows as deeply into the listener as the project's name might suggest.
Read our full review. Check out: "18 Hands of Kundi"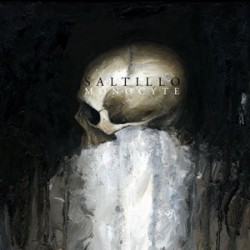 Saltillo, Monocyte [Artoffact]
Serving as the soundtrack to the graphic novel of the same name, Monocyte was a welcome return to music for menton3. The jagged strings and wasted electronics of the record complement the apocalyptic setting and tortured figures of the comic perfectly, so much so that the two become intractable, each one changing the other profoundly and creating a new experience separate from the component parts.
Read our full review. Check out: "Proxy"
Keep reading our Year End coverage with the first installment of our Top 25 list!