Well, here we are! Not only is this the Final 5 in our Top 25 Albums of 2011 countdown, but it's also the finale of our End of Year coverage, not to mention our final post of the year! That's a lot of finales! It's been a bit of a haul to get here, but we're super happy with the end results of our labours and hope that you'll take the time to check out the records that placed, the LPs that earned honourable mentions, and the other works of the artists that made them. Ain't nobody but Trent gettin' rich off this stuff, and most of the folks in our end of the pool aren't doing this for any other reason than the pure love of dark alternative music. So please, consider grabbing a couple CDs (and hey, a bunch of the Top 25 are on sale RIGHT NOW at Storming the Base for hella cheap!) or buying some downloads. 'Tis the season, ya heard?
Since the senior staff is going to be taking a well-deserved week or so off between X-Mas and New Years (although there's been some talk of trying to listen to every :Wumpscut: album in one sitting and seeing how long before one of us taps out), we thought it'd be nice to collate links to all of the Year End coverage right here at the top of this post so those late to the party can take a gander at the whole smorgasborg while we're off sipping seasonal beers or whatever.
I Die: You Die's "Other" Favourite Records of 2011
The Friends of I Die: You Die Year End Record Round Up
Overlooked and Honourable Mentions of 2011
Whew, that's a lot of content. We'd like to extend another big thank you to our friends Rev. John, Shannon Malik, Matt Pathogen, Jacek Kozlowski, and DJ Stats for participating in this nonsense, and to all the folks who've been reading and commenting, both here and on Facebook. Did we mention you can follow us on Facebook and Twitter?
So, with all that out of the way, here we go! It's the Top 5 Records of 2011!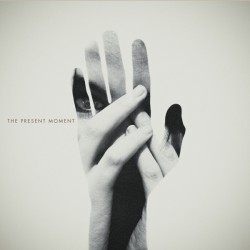 5. The Present Moment
Loyal to a Fault
[Mannequin/Desire]
In contrast to much of the 80s inspired synthpop and new coldwave that hit the bigtime this year, Scott Milton's second album as The Present Moment avoids the trap of thin, reedy and ultimately emotionless delivery. Instead, Loyal to a Fault embraces the heart-on-its-sleeve emotional nakedness of genre progenitors like Andy Bell and Jimmy Somerville. While Milton obviously doesn't have the same operatic chops, he taps into the poignancy and import that have given so much of their music such staying power. Made in collaboration with the Rorschach Garden and Synapscape's Philipp Münch, the depth of the LP's themes is uncannily matched in mood and execution by the songs themselves, which universally rely on unremitting basslines, both synthesized and not, to convey the weight of Milton's aspirations. This compulsion to move ever-forward carries its audience with it, and it's hard to imagine not being swept up in a record this engrossing. A commanding sophomore release that frequently pricks up even the ear of those familiar with it, it's proven to be one of the most rewarding albums of the year, and one which stands on it's own in a field of similar but lesser efforts. Read our full review.
"Rejection"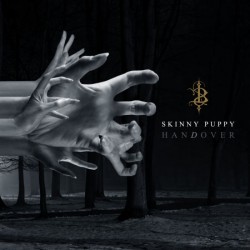 4. Skinny Puppy
HanDover
[Synthetic Symphony]
Pretty much everyone with an interest in industrial music has a "the first time I heard Skinny Puppy" story (we're always willing to tell ours for the price of a pint). Regardless of when and where that story might've occurred, odds are it involves the words "holy shit" and/or "what is this". For a band that pretty much never had any truck with "songwriting" as that term is used by the general populace, S'Puppy have always inspired heavy emotional investment on the part of their audience, making listening to their reunion records the sort of fraught affairs which have more in common with reconnecting with estranged loved ones than giving the new KMFDM a spin. Point being, most of us have an emotional stake in a new Puppy record, and HanDover gave us the perfect timbre with which to find resonance. Apologies for the navel-gazing, but this record just plain satisfies in a way that only Puppy can: delivering sounds you never knew you needed to hear before, finding new directions in which to send the irreplaceable instrument of Ogre's voice, and, especially in HanDover's case, carrying you through a tense, anxious, but ultimately beautiful trip you've been putting off for far too long. From beginning to end, it's the first time since the Kevins started making music together again that the band that launched a thousand other bands and defined a whole "post" era of music in their genre feel like they're entirely with us again. We couldn't be happier. Read our full review.
"Vyrisus"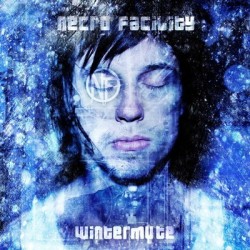 3. Necro Facility
Wintermute
[Progress Productions/Artoffact]
Industrial has a spotty history in melding its sensibilities to pop music; the most accomplished efforts, from Throbbing Gristle's "United" to the The Downward Spiral, are the ones which recognize how genuinely arbitrary the line that divides the two actually is. Such is also the case with Wintermute, the third missive from Sweden's Necro Facility. Previously noted for their slavish devotion to the whole of Skinny Puppy's catalogue, the duo have broken free from the tag of tribute act by virtue of an incredibly strong collection of distinct and instantly resonant songs. Built around the same template that made pre-album track "Do You Feel the Same" (an ultra-catchy invocation of Puppy's "Worlock") so addictive and necessary upon its release, Wintermute's pop-heavy choruses could have backfired terribly had they not blended so perfectly with its harsher elements. Moreover, Necro Facility proved exceptionally adept at turning their newfound pop chops to a variety of templates, from the head-nodding slow burn of "You Want It" to the bubbly synth bleeps of "Fall Apart". Hell, they even managed to pull off a genuinely affecting, reflective closing track in "All That You Take". This record's strength, accessibility, and virtuosity left us gobsmacked when it was released in May; it's proven to be a uniquely rewarding, tenacious, and, so help us god, fun record over and over again since then, and we're happy to continue to hoist its standard. Read our full review.
"Explode"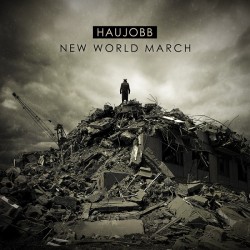 2. Haujobb
New World March
[Tympanik/Basic Unit Productions/Zweieck Recordings]
With a bit of distance it's clear that our problems writing about New World March on our first foray into its dense, self-contained orbit have more to do with how resistant its make-up is to being pulled apart for analysis than anything else. There's no end of descriptors that apply to the construction of Daniel Myer and Dejan Samardzic's first album together in 8 years (it's machine-like, architectural, claustrophobic and so on), but to truly get what makes it so damn good the conscientious listener will need to forego trying to think ahead of the album, and submit to its prodigious use of tension and outré form. At the risk of tarring one of our favourite acts with the dubious distinction of being "smart people's music," NWM assumes a basic familiarity with and working knowledge of the tropes of contemporary electro-industrial, and also presumes that its audience has a desire to be carried beyond them. In as much as it's a record that focuses on the act of construction, it's equally as much a record about deconstruction: every act of creation on it is in some ways a commentary on how arrangements and production end up overshadowing and dictating their component parts. If you strip an EBM album of its predictable builds and rote sequencing, is it still an EBM record? All those considerations aside, it's the intensity of New World March which cinches it for us: no other record in 2011 has confounded while simultaneously engaging us near as much as this one. Read our full review.
"Little World"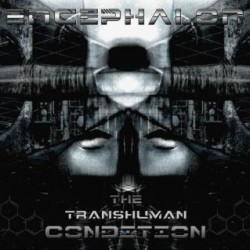 1. Encephalon
The Transhuman Condition
[Artoffact/Dependent]
To understand the placement of Encephalon's debut album at the top of our list of records for 2011, it's important to understand why I Die: You Die exists. Our mandate is, and has been since our launch, to be a standard bearer for quality music being released within the nebulous borders of Our Thing: goth-industrial, electro-industrial, dark electronic, whatever you want to call it. We listen to it, we love it, we live it every day and more than anything else we want it to be better. With that in mind, the senior staff was beyond pleased to hear a measured, infectious, and utterly confident debut record in the form of The Transhuman Condition, from within the borders of our home and native land, no less.
With expectations bolstered by a handful of high profile compilation appearances The Transhuman Condition was highly anticipated, but we were unprepared for the resolute and accomplished album that was delivered, shattering both our presumptions about its potential and our expectations as to its content. The inclusion of the hotly tipped "Rise" as the first track plays almost as a fake-out; yes, it's as persuasive a mid-tempo song as you were likely to hear in your local club this year but it's a mere introduction to the myriad complexities and rewards of THC. There are a handful of other tracks just as immediately arresting and floor-packing as "Rise" on the record, from the "complete with trance piano" rave-up of "Daylight", to the irresistible punch of "Drop Dead", which pretty much knocks any other futurepop or synthpop bids for your 2011 dancefloor time out of the frame.
That said, lying under The Transhuman Condition's immediate charms are its strengths as an album deserving of repeat home and headphone listening, not that you need to take our word for it: the fucking thing has the damnable quality of being the only suitable thing to listen to all the time. We held off on reviewing the LP for a week after it was shipped to us, and while we're glad we did, if we'd held off for another week our review might've been even more glowing. There's the surfeit of rhythmic subtleties which Encephalon have woven with a canniness far beyond their years. There's the stunning build and fall and return of our favourite deep cut, "A Lifetime Of Puppetry" (friend of the site Rev.John hit the nail on the head with his Metallica analogy). Hell, even vocalist Matt Gifford's decision to opt for clean vocals on many of the tracks, a gamble which could've blown up in his face, has paid off in spades thanks to the quality of the material at hand. Amongst the veritable forest of positive qualities that THC trades in, it's that one that keeps emerging: how is any first album this audacious without tripping over its own feet?
We could likely go on about the record for a few hundred more words, but considering that we'll be linking to our already published review at the end of this paragraph there's no point. We come to endorse The Transhuman Condition, not exhaust its virtues. It's clubbable, it's deep. It has hooks, clever change-ups, and honest to god good songs. It's about something. In short, it embodies everything we want to celebrate and champion here at I Die: You Die, and it's our Top Album of 2011. Read our full review.
"Rise"

Here's a collated list of the top 25 for those of you too lazy to click on the links at the top of the post:
1. Encephalon, The Transhuman Condition
2. Haujobb, New World March
3. Necro Facility, Wintermute
4. Skinny Puppy, HanDover
5. The Present Moment, Loyal to a Fault
6. iVardensphere, APOK
7. Rome, Die Æsthetik der Herrschaftsfreiheit
8. ohGr, Undeveloped
9. Gary Numan, Dead Son Rising
10. Henric de la Cour, Henric de la Cour
11. Kirlian Camera, Nightglory
12. Severe Illusion, No More Alive Than You Deserve
13. Prager Handgriff, Arbeit Sport und Spiel
14. Left Spine Down, Caution
15. Militia, Power! Propaganda! Production!
16. Decree, Fateless
17. Peter Murphy, Ninth
18. Caustic, The Golden Vagina of Fame and Profit
19. Aesthetic Perfection, All Beauty Destroyed
20. Alter Der Ruine, Son of a Bitch
21. Jäger 90, Fleisch Macht Böse
22. The Pain Machinery, Surveillance Culture
23. In The Nursery, Blind Sound
24. Nosferatu, Wonderland
25. The Exploding Boy, The Black Album
That is a friggin' murderers' row of albums right there. It's been a blast running through them, and we hope you've been tipped to some stuff you might not have otherwise checked out.
It's equally been a blast getting I Die: You Die up and running over the past six months. We've listened to some incredible records, met some awesome people, and we're damn psyched to keep going.
It's ID:UD, baby. Can't stop. Won't stop. See you in 2012.