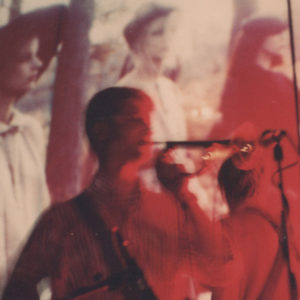 In The Nursery
Psalter Lane 25.06.81
self-released
The Humberstone brothers' recent dives into the In The Nursery archives perhaps can't get any deeper than Psalter Lane 25.06.81, a recording of the band's very first live performance. Released forty years to the day since that show, the tape recorded by the live engineer has a fair amount of the hiss you might expect, yet offers a surprisingly clear portrait of the group's earliest post-punk compositions. Nowhere near as severe or noisy as they'd swiftly become on the Sonority and Temper EPs, the sober early versions of bass-guitar driven tracks like "Patter" and "Stone Souls" are remarkably close to how they'd appear on studio debut When Cherished Dreams Come True two years later. Having hitherto uncompiled/otherwise unrecorded pieces like "Despotism" and the clarion sloganeering of "Youth Movement" (the ambiguous positioning of which perhaps brings Theatre Of Hate to mind) further helps to flesh out ITN's nascent ethos. The performance's horns (as depicted in the cover photo) initially feint at being used as complement to still-emerging post-punk aesthetics in the same manner as the likes of The Pop Group, but by their appearance in closing piece "Extempore" it's clear that ITN were striving towards a more far-flung sound even in their first days, even if it would take a few more years for their martial ambitions to coalesce.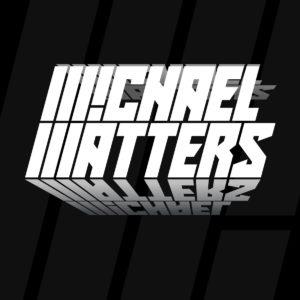 Michael Matters
self-titled
self-released
Parsing the exact distinction between Michael Schrader's main outlet Tension Control and his side-project Michael Matters is a little tricky: both are fairly explicitly EBM with some old school flavour, both feature Schrader's programming and vocals. Hell, there's a track on Michael Matters' debut LP called "Tension Control". While the distinction between the two projects may not be super clear, there's no denying that Michael Matters knows its way around a classic DAF-styled body groove. Check out the beefy bassline that starts off "We Are On the Way" before acid synths and processed vocals jump up in the mix, lending the mid-tempo beats a more sinister sensibility. On the other hand "Everything Repeats"goes for straight 4/4 kick snare pattern, and works a rubbery sequence that has a more contemporary EBM feel to it. You can hear some other sounds creeping in around the edges, like the fluttery electro sequences that adorn "Fluchtwege" or the techno progression that pops up on "Das Leben". Those slight variations in delivery might be the main that makes Michael Matters stand apart from Shrader's work in Tension Control but at its heart it's still a classically styled EBM record, and a pretty fun and peppy one at that.