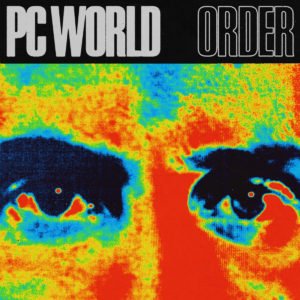 PC World
Order
She's Lost Kontrol
London's PC World make a very specific style of classically minded body music. The relying funky basslines and processed vocal samples that make up the tracks on Order bring to mind both mid-period Cabs and more modern adherents of the sound like High-Functioning Flesh, albeit with an increasingly distinct personality. The most distinctive aspect of the title track (also presented here in remixes by Physical Wash and Aktion Mutante) is the tracks layers of percussion, transitioning from upbeat congas through to rapidfire drum machine claps that themselves give away to pitched toms, giving the mid-tempo track movement, evolution and character. "Private Target" has an unlikely number of arrangement changes in its four and half minute runtime, its bassline changing dropping and picking up as ascending and descending synthlines dance between stretched vocals, with an FM chaser at the song's bridge. "Beyond the Zero" jettisons a lot of PC World's syncopated rhythms in favour of a slower groove and grinding synth bass, a nice cooldown before the tightly-wound and economical "Strategy Beat" closes out the original tracks. It's a release that shows both growth in production and in personality, with PC Order finding their own identity within a familiar but not frequently invoked school of post-industrial.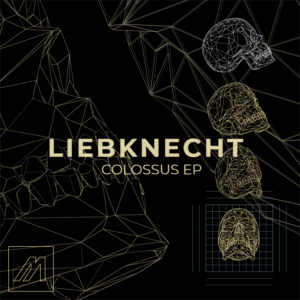 Liebknecht
ColossusMechatronica
Despite grinding out EPs at a fantastic speed with Clément Perez via their Rendered project, Daniel Myer's still finding time between Haujobb and Architect releases to scratch the techno itch. His work with Rinaldo Bite under the Liebknecht heading has proven to be an omnivorous, taking on a wider range of techno and related sounds than the au courant, monochromatic bangers of Rendered. While rhythm is still the clear focus, perhaps more than any other Liebknecht release Colossus draws connections between techno and Myer's own legacy of innovation within electro-industrial: the rubbery pulse and clang of "Rhodos" and its shuffling breaks, as well as the fluid programming of "Frankfurt" all hearken to various mixes and deep cuts Myer's accrued in his long tenure without sounding derivative. Dancefloors remain Liebknecht's mode and priority, of course, and while the EP format plays well to the short run time, it also ensures that each of the four tracks' unique palettes and approach to sound design come across distinctly.