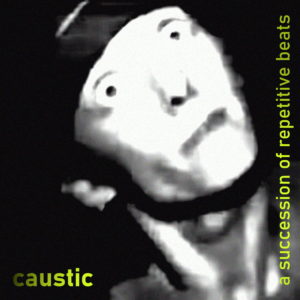 Caustic
A Succession Of Repetitive Beats
self-released
Caustic's progression beyond "powernoise plus dick jokes" (or "jizzcore", as it was termed the early days) has been documented on this site for years now, and Matt Fanale has emerged as a free-roaming producer and frontman who's been working with an ever widening range of electronic genres. Referencing UK anti-rave law, new EP A Succession Of Repetitive Beats reads as a mash note to long-gone party culture and sounds, with Fanale weaving restrained and minimal techno/EBM programming on tunes like "Insomniac" and "Fangs Out". Both do a nice job of acknowledging recent sounds while keeping Fanale's personality and early influences up front. Speaking of early influences, at least some of Fanale's work as half of new beat/synthpop/EBM duo Klack is filtering back into Caustic, with the swinging claps of "Tu Madre" and second-hand Art of Noise samples on "Fangs Out" adding some softer context to the EP. But between the titular weighty thumps of Repetitive Beats, and the icky peek into the mind of an incel on "Stale Semen, Shame & Video Games", there's still a sense of the aggressive and the disturbing to Caustic after all these years.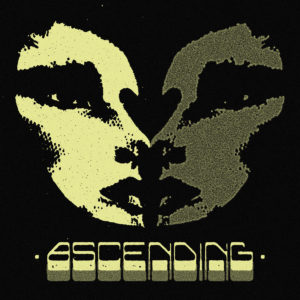 Ascending
Istintiva Bellezza
Detriti Records
Ascending is a project of Detriti label boss Davide Lace, and one that seems to reflect the broad focus of his renowned Berlin based label. Where previous releases using the moniker have delved into lo-fi industrial dance sounds, Istintiva Bellezza feels like a proto-synthpop affair, albeit one that brings the minimalism of such classic acts as Absolute Body Control to mind. The vocally driven tracks generally coalesce around a simple groove and rubbery leads, as on opener "Una notte che non passa" and "Idoli silenti" where the song's vocals and vintage synth textures slice through the mix. "Che sarà di noi" plays as an upbeat dance number via it's spritely melody and windy synths, albeit with a fair amount of grit left in the recording. The mini-album's finest moment is certainly "E tu reagisci", where sinister darkwave vibes set rhythmically delivered vocals against queasy pads and sharp snares. Like every Lace does creatively, it acts as both a piece of worthwhile music in it's own right and a view of the mind behind one of the more prolific and influential underground labels catering to darker electronic sounds.