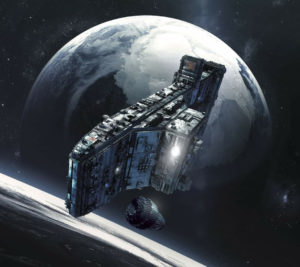 ANIHILA
Kosmobushir
self-released
Duncan Ritchie's dark ambient work as Flowers For Bodysnatchers trades in high concept releases with heavy medical and historical themes, and so his ANIHILA side project comes by its "future USSR space hegemony" pitch honestly. This trip into deep space isn't perfectly smooth and meditative in the way cosmic dark ambient commonly is, and Kosmobushir is actually far more rooted in looped samples and noise than it is sustained and chilly pads. Clatter and squalls – while not "noisy" in terms of dynamics – fill up a large amount of the record. Some of these, like the fluttering sine waves and crashing bulkheads of "Metastasis" trickle through the grimy drones with the apparent randomness of chaotic space detritus, while others, like the rising and falling static pulses of "Akademgorodo", fall into the trackable rhythm of astral bodies drawn into orbit. It's a solid compositional approach which maintains consistency in the record's theme without ever drifting too far off or becoming repetitive.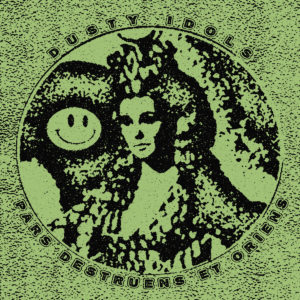 Dusty Idols
Pars Destruens Et Oriens
Detriti Records
Berlin by way of Italy, Dusty Idols are an act with some history with Detriti Records, having released three previous mini-albums on the label. New release Pars Destruens Et Oriens is actually split between new tracks and a remaster of 2018's Pars Oriens, although the difference of a few years isn't necessarily audible. Dusty Idols trades in a classic Belgian new beat/body sound, familiar in that it evokes any number of expected (A Split Second) and unexpected (And One??) acts in the process. The new tracks have a bit more EBM in their DNA, "I Love You" and "Stomper" specifically working their oompah basslines against brassy synth leads and rhythmic samples. The newer versions of "Arcana Fortum" and "Persia" highlight the connection to original new beat's fascination with cod-Eastern melodies and rhythms. The remaster of those tracks keeps the dustiness and throwback mix sensibility but lets the beat and bass hit harder. Neo-old school Belgian hard beat sounds have been far less explored than more generalist body music over the last few years, which helps Dusty Idols' very specific genre exploration remain impactful and fun in equal measures.