Well, what started off as fun news about a long-in-the-tooth band rallying the troops for a reprise march down glory road has turned into…something else entirely. We'll have our own thoughts on the Ministry/Sin Quirin situation on the podcast this week, but we encourage everyone to read up on it if they haven't already done so. The original Billboard article is viewable on mobile but behind a paywall on desktop (go figure), but the majority of the details are covered in other articles. On a much more pleasant note, let's get the week rolling with six new tracks.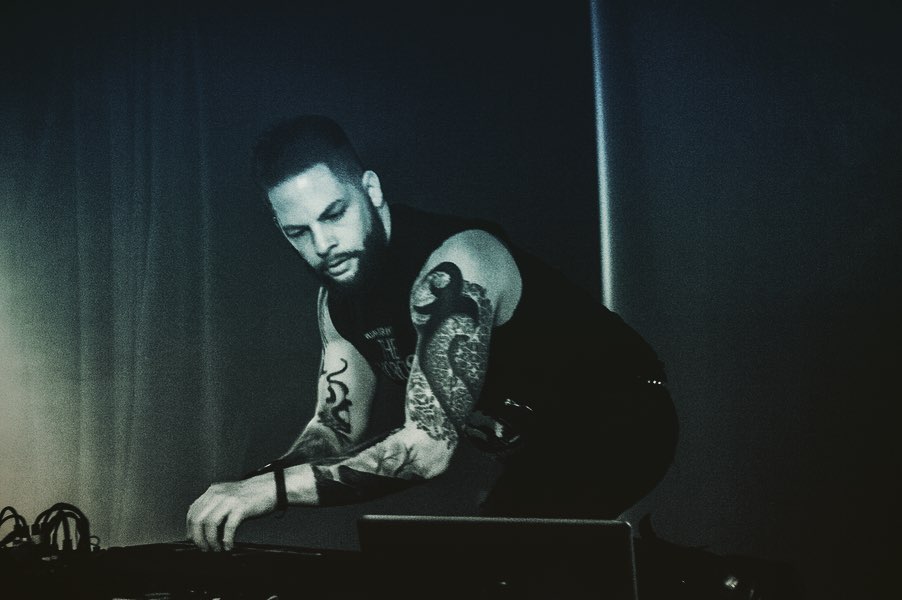 ESA, "I Remember"
Jamie Blacker's work as ESA should hardly need any introduction to regular ID:UD readers: the UK producer and vocalist's punishing but thematically considered takes on rhythmic industrial has long been and in-house favourite here. On the off-chance that you haven't checked out ESA in the past this track from forthcoming LP Burial 10 offers as handy an introduction as any to the pace, precision, and pugnacity of ESA. Keep your eyes on this site for a full review of Burial 10 in the weeks to come.

Handful of Snowdrops, "The Four Winds"
Quebec City's wave act Handful of Snowdrops have a ferociously dedicated fanbase, one that was pleased to see Jean-Pierre Mercier resurrect the project in 2015 after a more than 20 year hiatus. New single "The Four Winds" fits nicely into the modern incarnation of Snowdrops' catalogue, featuring a spritely upbeat synth backing, tasteful guitar accents and Mercier's distinctive vocals, still suave and smooth. Recommended for fans of lush modern synthpop like Iris, or classic crossover material like MOEV.

Nigh/T\mare, "What I Know Is What I Feel"
Italian producer Giuseppe Sciretti, AKA Nigh/T\mare, brings some impressive cinematic scoring flavour into the contemporary dark ambient/techno milieu on a new split release with Noform. Simple but hugely bolstered melodies take on sweeping grandeur while the core textures and beats broil beneath. Part Carpenter, part millennial aggrotech, it's a fun and engaging reformulation of classic sounds.

Astari Nite, "Capulet Loves Montague"
A fun one from Florida's Astari Night, an act who have been working a specific angle on classic darkwave for a minute now. "Capulet Loves Montague" features big reverbed drum machines and warbling guitar that reminds us of Clan of Xymox, although we're also getting hints of Numan as well. Astari Night never seem afraid to go full-on dramatic on the vocals either, which is a confident choice we've been appreciating a lot in the era of irony. We could certainly go for an album in this style.

Oldschool Union, "Vartalovasara"
Finnish anhalt act Oldschool Union give most of the game away in their name, and just in case you're not entirely which of the older schools they're referring to, just a few seconds of the title track from the forthcoming Vartalovasara LP should make it clear. Tight, short, and punky robotic EBM with an emphasis on grind and beat remains their modus operandi, along with some Tetsuo inspired silliness in the video.

Klack, "Move Any Mountain (The Shamen cover)"
Wisconsin's Klack may be noted for their dedication to eighties EBM and new beat, but new single "Move Any Mountain" displays some of the later influences on their sound. A cover of The Shamen's classic crossover dance hit, it has the orch hits, synth toms and wormy acid-synth lines that speak to the original's era, but also point out how timeless those sounds have become in a modern context, not to mention the duo's signature shared vocal attack with Eric Oehler providing the lovely melodic lead and Matt Fanale growling his way through the rapped segments. Never upset to have more music from these cats.