As a wise man once said, "it ain't where you're from, it's where you're at," but that doesn't mean that charting one's own previous path is without value. There was some discussion in our Slack channel last week on what music had led us to other music, and while there were some commonly shared gateway acts, it was interesting to see just how arcane our musical autobiographies could be. Regardless of how you came here, we hope I Die: You Die can help in some way as you continue along your own musical path…perhaps even by offering up this week's six tracks.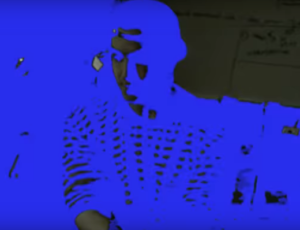 Download, "23 Years"
In the wake of the passing of Phil Western, it's been hard to focus on the fact that Download has a new album forthcoming in March. It's going to be impossible to separate Unknown Room from the tragedy that preceded it, so perhaps the best way to look at it will be as a tribute to Western and his work. Check the lovely video Cevin Key recently shared of track "23 Years" featuring vintage studio footage of the band working together back in the 90s. It's sad to be sure, but also beautiful; a tribute to those artists who have given us so much and their legacy that remains with us after they depart.

NONE, "The End"
Germany's Anna Nin has demonstrated herself to be a coldwave machine over the past two years, with a staggering stack of LPs, EPs, and other bits and bobs having been self-released. New EP Kälte nicely shows off the range of moods and arrangements NONE's been able to survey, though we're especially taken by this classically lush and shadowy track. We can nearly see the fog billowing from our speakers.

Slighter, "The Hunt feat. Moris Blak"
Something a little different from Slighter, the American industrial project whose recent work has shown an affinity for the darker, grindier rock flavours. While the excellent production and tempo of the last few releases stays consistent on "The Hunt" featuring collaborator Moris Blak has almost a Nitzer Ebb feel, with a low-key EBM bassline and a sharply delivered vocal whisper. Wait for that gear shift at 1:50, it's a good 'un. New album Automata is due from Slighter later in 2019, keep an eye open for it.

1919, "Anxiety"
The reactivation of 1919 a few years ago was timed perfectly – the number of contemporary post-punk bands who owe a debt to the Yorkshire act's furious early 80s clatter is incalculable. Their post-reunion work has been of a slightly smoother ilk, but that's nothing to be concerned about: check out just how easy and catchy the first sample of the forthcoming Futurecide is. An LP of anthemic stuff like this, with the classically goth quotient increased, would be a fine way to celebrate their namesake's centennial.

Goo Munday, "Start a Fire"
We've been hearing some rumblings about Negative Gain's Australian signing Goo Munday lately, and specifically her take on chunky, synth driven electro with a modern edge. Comparisons to Crystal Castles and maybe HEALTH aren't unwarranted but new track "Start a Fire" has plenty to offer beyond homage; with vocals that jump between clarion and affected screaming and a big bass engine behind it, there's more than enough to warrant a listen if you haven't checked the project out yet. New album 9 Lives drops in March, keep your eyes peeled.

Black Dresses, "Thru The Void"
More panic attack realness from the edge of the Internet, as Canada's own Black Dresses release their second full-length, Thank You. Though their pop ambitions and structures are undeniable, the way that Black Dresses rethink noise in tracks like "Thru The Void" is fascinating. The incidental errors, detritus, and happenstance of Internet become grist for Black Dresses' mill the way the side effects of industrialization did for previous generations.