As you may already be aware, the industrial music scene lost one of its mad synth scientists this past weekend with the passing of Phil Western. As a member of Download as well as an accomplished artist in his own right, Phil was a fixture in Vancouver's music scene as a performer, recording artist and tech for innumerable shows. He leaves behind a staggeringly inventive discography that displays both his acumen as a technician, but also his sly sensibility and his inventive approach to electronic music. We will be dedicating this week's episode of We Have a Technical to him, but wished to acknowledge him here, and send our sincerest condolences to his friends and family. His presence will be missed.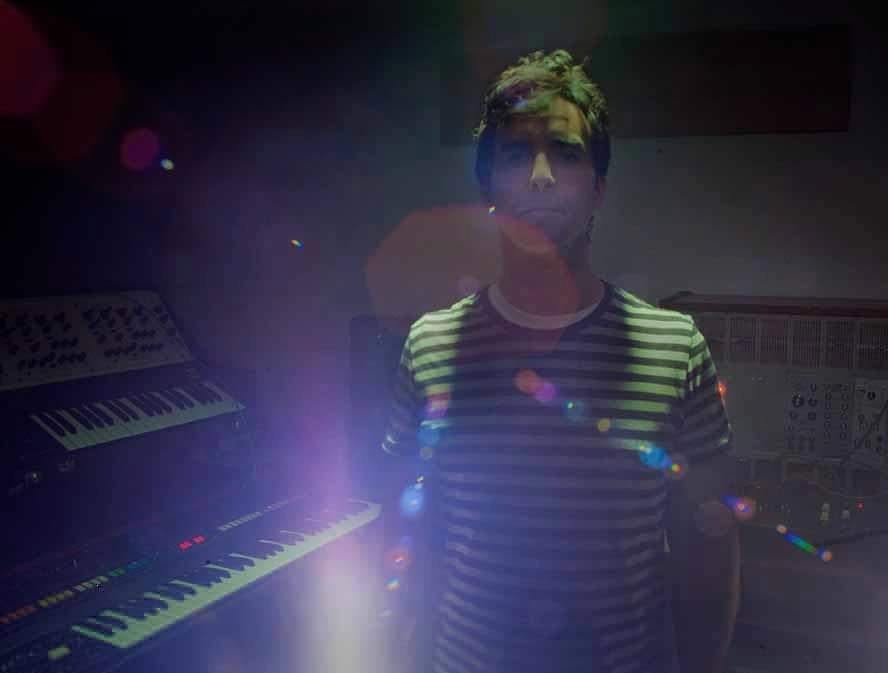 Larson / Gottestman, "Deniers"
We're happy to offer an exclusive premiere of the newest collab you didn't know you wanted 'til you heard about it. It's no secret to anyone who's talked to Eric Gottesman for more than a couple of minutes that the decidedly quirky approach he so often takes with his own music takes a big cue from the sardonic work of Information Society. If you're familiar only with their respective catalogs, InSoc frontman Kurt Larson teaming up with Eric makes a heck of a lot of sense, and doubly so once you give lead single "Deniers" a spin. Climate change anxiety leaves one uncertain whether to laugh, cry, or rage, and the combination of Larson and Gottesman's backgrounds in synthpop and coldwave offers an ideal soundtrack.

SPC ECO, "The Heart and Soul"
If you're unfamiliar with them, SPC ECO is the project of Dean Garcia, ex of 90s shoegaze faves Curve, and his daughter Rose Berlin. The band have put together a pretty large discography since their 2009 debut, and are now on the verge of releasing their latest LP, Fifteen, which despite the languid and ultra-chill vibe of "The Heart and Soul" is delivered with a hearty "FUCK YOU to the catastrophe of unaccountable, blatantly corrupt governing bodies that perch menacingly over us all like death itself." We should really check in on these guys more often.

Hatari, "Hatrið mun sigra"
So uh, Iceland is maybe sending Hatari to Eurovision? Yeah, we weren't expecting that either. As of the time of this writing, Hatari's "Hatrið mun sigra" is one of two finalists for Iceland's entry to the long-running Europe-based musical institution that remains both a) a total fucking mystery to North Americans and b) usually pretty boring. We're hoping the BDSM-Boys and Girls of Hatari get the nod, as their kind of straight-faced commentary by way of grimy sexy electro is the kind of thing that we'd love to see on a big televised stage.

Majestoluxe, "Cease & Desist"
We'll admit to ignorance of the early work of Stockholm's Conny Fornbäck (Sound Manufacturers, Seaweed), but the first taster of Majestoluxe, his first project in thirty (!) years, is promising. Pitch black and consciously degraded, the wormy bounce and grind of "Cease & Desist" reminds us of the grimy, caustic brand of EBM we came to expect from the sadly defunct Complete Control Productions label.

CRT, "Bulls Have Ramsey By The Throat"
Speaking of labels with an aesthetic in our wheelhouse, here's some cone-rattling meanness brought to us via those savvy kids at DKA. CRT is Michael Keenan's one-man project, and looks to entering the contemporary noisy electronics rhizome from a decidedly punk perspective, with little flourishes of post-hardcore weirdness and abstraction dotting the rhythmic clatter. If Brainiac were still alive and somehow obtained residences in Berghain? That's hacky, but you get the idea.

Totem, "Figment"
A good new one from Totem, the solo darkwave project of Christopher Bagge. Like the previous tracks we've heard from Bagge, this one finds that darkwave sweet spot, hitting on both the genre's tradition of steely empotion and forlorn isolation, all wrapped in a pretty catchy tune that makes good use of reverb overload in it's final moments. And hey, the video was co-directed by and co-stars fellow Berlin-based darkwaver (and Vancouver transplant) Sally Dige. Keep tabs, this won't be the last time you heard about this act on this site.