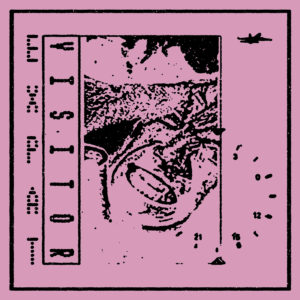 Kali Jugend
Crippling Narcissism & Absolute Self​-​Doubt
Detriti Records
Despite having formed some four years ago, Kali Jugend's debut EP Crippling Narcissism & Absolute Self​-​Doubt just touched down courtesy of Detriti Records. The trio comprised of Zarkoff (Sumerian Fleet), Chupa (Baden Baden) and Tzar make an addictive blend of body music and mutant art punk, with an emphasis on awkward, upbeat funk. "New Body Beat" and "Keep Things Clear" revolve around chunky basslines played on electric bass, with needle sharp peels of guitar slipping in and around the errant synth sequences, orch hits and other electronic elements that fill them out. The songs are good but are really set-off by the vocals, which by turns growl, yelp and mumble their way across each track, creating an odd counter-rhythm of their own and injecting the proceedings with an elastic and unpredictable tension. The band prove malleable in their approach, though, gearing down for a Suicide-like bit of muttered synthpunk on "Cold", going full-EBM on "Synaptic Fire" and creating a sprawling instrumental closer on the hypnotic "Vapor". The EP is solid stuff all ways around, but especially in how instantly it captures the listener's attention with its offbeat sense of humour and unpredictability. Kali Jugend keep it strange, but are never less than charming in their approach to danceable weirdness. Recommended.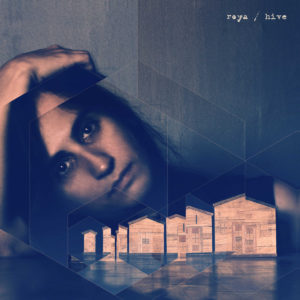 Roya
Hive
Eshqui Records
One-woman act Roya's new LP exudes a haunting atmosphere throughout. But rather than stemming from overly layered production or whispering synth pads, that sense of disquiet comes from the strained yet engrossing sound design Roya uses on the electronic figures which run through it, and the recurring theme of domestic unease. Between Hive's art, its titles, and what can be gleaned from Roya's vocals – quiet but never submerged, more wallflower than ethereal spirit – questions of where and what "home" is acquire somber weight. As the strange synth washes of "Mode" and the reverberating metal echoes of "Host" slowly twist and turn like cosmic Rubik's Cubes, a sense of estrangement and displacement takes hold and gives rise to both chills and contemplation. The record's closing piece, "Post", finally yields to the brighter synthpop sounds the rest of the record is clearly cognizant of but has studiously kept out of frame. The light yet resolute pulses and melodies of "Post" connote the sense of home Roya has been trying to locate throughout Hive, but the toll that quest may have exacted remains a question, even long after the hearthfire of "Post" has faded.