A little less than a week since the hated Conservatives got the boot here in Canadia, and we're still exhaling the deep sigh of relief that started last Monday evening. No idea whether our new government and PM will come through on everything they promised in the lead up to the election, but until we really get a feel for Trudeau Junior, we'll be over here quietly recounting the humiliation of Harper and his goon squad, chuckling to ourselves as we do. We may not always be the most political blog (okay fine, we rarely discuss any politics that don't directly intersect with the music we cover), but never let it be said we don't crack a smile when a scumbag neo-fascist gets their comeuppance from the public. Have a listen to some new tracks with us as we enjoy a marginally better True North Strong and Free, won't you?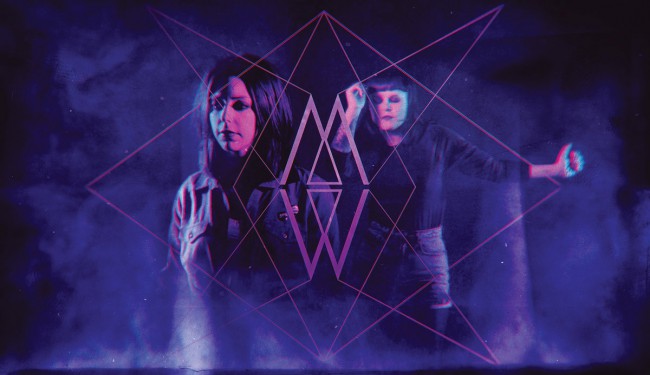 Forma Tadre, "Ne Peuvent Pas"
Oh man, oh man, oh man. It's tough to think of an act from the 90s onward who've maintained as much of a mystique for us as Forma Tadre. The three LPs released by Andreas Meyer under that handle are separated by a number of years and significant aesthetic distinctions, but each has won us over for a variety of reasons. The promise of a new Forma Tadre release, even an archival one, is indeed cause for celebration at the HQ. The forthcoming record consists of material that predates classic debut LP Navigator, and apparently this cut represents the more on the nose end of things, with the cagey and subtle side of Meyer's work making up the rest of these early cuts. One way or t'other, we'll be sure to fill you in on the details once this is out.

Celldöd, "Svart Magi"
All hardware, all hardcore Swedish techno-EBM act Celldöd is gearing up for the release of their debut LP on Suction Records with some of the regulation hotness we've come to expect. In the time since the project first emerged, The Pain Machinery's Anders Karlsson has been working like a fiend to establish both an aesthetic and a reputation for his instrumental project, the culmination of which arrives in the form of Svart Magi this November. This is pure realness from a producer who is deeply embedded in the modern history of body music, don't sleep.

Kaspar Hauser, "The Man With No Name (Demo)"
Some low-fi, moody, and grinding as hell post-punk from all the way up in Glasgow. When we popped by there last year the art school had caught fire and we ended up spending most of our time in cemeteries and pubs. Not sure what the significance of all that is, but we dig the sound that this brand new act is mining out.

Glass Apple Bonzai, "Suicide, You, and I"
We have no idea when Daniel X Belasco finds time to sleep, eat, use that bathroom or any of the other things us mere mortals do while he's composing amazing 80s synthpop tracks. In the 10 or so days since this number first hit our inbox DXB has gone ahead and leaked two other songs (including the terrific "Holy War", which you can hear over at Bandcamp) and started to hint around about the next LP, following hot on the heels of this year's excellent Night Maze. Enjoy this slightly darker, but no less catchy and upbeat number from one of the best artists mining the me decade's extensive synthpop history.

Minuit Machine, "Everlasting"
A recent roll call of what readers were digging pointed us to the second full-length by French act Minuit Machine (tip of the hat to Ville!). They're pitching themselves as part of the increasingly disparate and indefinite synthwave tag, but this track scans as pure, classic darkwave in the Kirlian Camera ilk. This stuff's absolutely drenched in an atmosphere that's very much up our alley, and points to a niche the band should be able to carve out for themselves if they hone in on things.

Displacer, "Crossing the Threshold LCF"
If you've been reading ID:UD for any length of time you're probably used to seeing us talk up Toronto IDM boss Michael Morton, aka Displacer. One of the reasons we always check for Double M drops has been his consistent drive to do new and interesting stuff within his established milieu, with new single "Crossing The Threshold" as case in point, all Carpenter-esque horror synths and sticky atmosphere that play off his already well-established penchant for ambiance and mood. Nice seasonal stuff to be certain!