Hey hey comrades. We're only now emerging from our Canadian Thanksgiving vegan feast comas, to find that the long weekend is over and we're back in our respective offices wiling away the work days with all the new music that routinely arrives piping hot in the inbox. With only a few months left in the year, the temptation might be to start considering what'll make it onto our best of 2014 lists, but if this site has taught us anything it's that the surprises can keep coming right up 'til the clock strikes 12 on the 31st of December. With that understanding in place it behooves us to try and chew through all the releases that've been piling up, lest we fall even further behind. Luxury problems friends!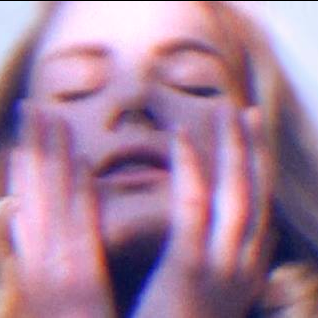 Lorn, "Acid Rain"
Wisconsin producer Lorn's new EP lit up our various feeds the second it dropped, and it's not difficult to see why. Blending abyssal, submerged beats and textures with the twitchy violence that's marked the industrial/techno crossover of recent years, this is some thick and compelling stuff, perhaps placed in sharper relief coming in comparatively short releases. With a Ninja Tune cosign it ain't like the guy's hard up for exposure, but this is exactly the sort of thing heads in Our Thing need to realise is happening at the edges of modern industrial composition.

Militia, "Necronomicon 666"
While ranging from industrial percussion to ambient to powernoise, Militia's style's always been uncompromising, as shown on their last LP, Power! Propaganda! Production!. It's been three years since that release, certainly not the longest in the Belgian group's quarter-century of activity, but more than enough time for us to have a hankering for some new anarcho-vegan noise. This first taste of the forthcoming The Face Of God manages to showcase both the drone and clatter which Militia do so well.

Xiu, "Skyline"
Italy's Oksana Rodionova doesn't fuck about when it comes to minimal wave: her Xiu project keeps the adjective in that genre tag firmly in mind, never allowing tracks to become excessively showy or overproduced. That said, less is often more with classic synth steez, as evidenced on Xiu's new Black Shadow EP, with the simplest of cooing and wavering synth pads turning highly evocative on this tune.

Votive, "All to Take"
Votive is the new project from Kontravoid's Cam Findlay and collaborator Kat Duma, with a fresh new EP available via Bandcamp. Sonically the duo seem to be working the analogue electro of KVoid's material, with the lively and upbeat elements replaced with a plodding sense of menace and a touch of body music for good measure. A wholly different kind of dark from the one we've come to expect from Findlay, but that's not really a negative is it?

Autodafeh, "Digital Citizens (Remix by Novo Progresso)"
Here's a pleasant tight little remix of the title track from the forthcoming LP of our favourite Swedish Front 242 devotees Autodafeh. If anything the ADF boys have been getting more lean and mean over the course of their last couple albums, jettisoning pretty much every unnecessary element 'til their tracks are entirely made up of sinewy basses and leads and muscled-up drums. If you like your EBM somewhere between the extremes of the ultra-modern and the old school you might find something to enjoy here.

Cosmic Angst, "Ultima"
Won't you come for a ride on the spaceship Arp with Captain Chris Gilbert and his Cosmic Angst project? We've been feeling Chris' work as both Body Party (whose amazing "Terminator One" is still getting lots of spins out from us) and Mild Peril for a minute now, but if the latter iteration of Chris' music is outer space synth, this new stuff is on some of that wormhole to another galaxy style. How deep space are we talking? Well, this almost 8 minute long song is actually abridged from the version we'll be hearing when the project's album drops. Have a boo over on Bandcamp why don't you?