Morning, kids. We do our best to keep you fine folks in touch with new releases and tunes from across the industrial-ish spectrum, but there's plenty of activity from people from that world that doesn't slot into simple record review activity. In that vein, allow us to make a couple of shameless plugs. First off, the A Different Life Tour is underway, with the people behind two of our favourite releases of 2014, Mr.Kitty and Alter Der Ruine, playing sets on the left coast and mid west. You may remember that we had a blast seeing both of these acts at Terminus, and we highly endorse catching ADR's smoove jams and Mr.Kitty's synth fury if the tour's coming through your part of the 'plex. Secondly, industrial pioneer and all-around artiste Genesis Breyer P-Orridge and Hazel Hill McCarthy III (yes, of the Los Angeles McCarthys) are running a Kickstarter (two days left) for a documentary dealing with the theme of twins and duality in Benin Vodun, something which obviously intersects well with P-Orridge's tragically abridged pandrogyny project. Lots happening in our end of the pool, including, as always, new tracks.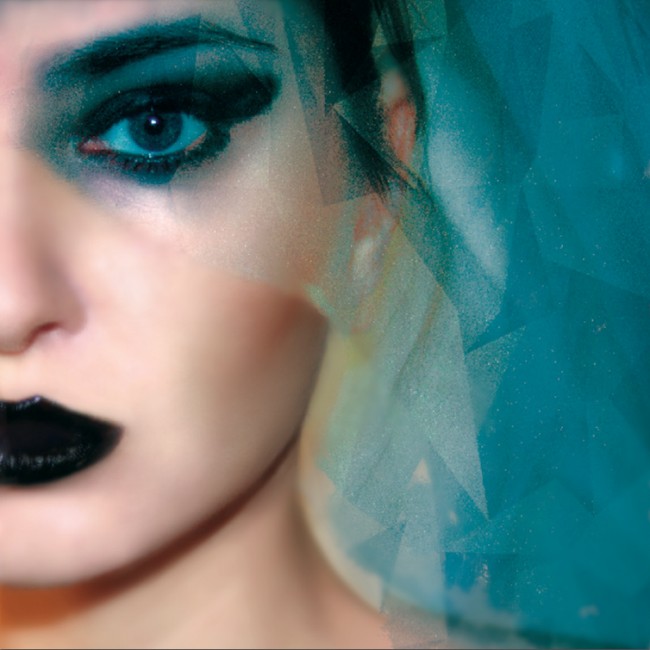 Crossover, "Digging Your Own Grave"
Gravewave sensations Crossover take a shot at retro-EBM while maintaining the smoke machines and black jeans vibes of their established material. We're actually getting a bit of an A Split Second vibe off this number, what with the agressive vocals and insistent bassline, we'd probably snap an album of this stuff easy as you please.

Interdictor, "White Noise"
We'll likely be speaking further about the new EP from Sweden's Interdictor shortly, but for now introduce yourself to Spectrograph with this slice of classically influenced yet immediate electro-industrial, recommended for fans of Interlace and FLA alike.

Alter Der Ruine, "Stars (Goth Summer Remix)"
Like we mentioned, in addition to tearing ass up the West Coast and releasing an album of the year contender, Alter Der Ruine have been releasing a few "Summer Goth" remixes of tracks from the record, including this forebodingly groovy take on the otherwise quite delicate "Stars". It can be had PWYW on Bandcamp at your earliest convenience.

VALIS, "Humidity"
We had a heard a while back that Chicago's VALIS were breaking up before ever releasing a full album of their minimal EBM weirdness for us to enjoy. Apparently the good folks at DKA have swooped in to save the day, and The Demolished Man will be arriving in late summer, replete with all manner of bleepy electronics and weirdly processed vocals. Feel the strange R&B vibes of this cut, like mid-period Cabs having a secret rendez-vous with Paul Hardcastle's "19" in a culvert somewhere. Make sure to get in on the pre-order, this one mightn't last too long.

Xiu, "One Thrilling Night"
A new 2-track single from Berlin minimal wavist Xiu just dropped on the ever-immaculately curated Aufnahme + Widergabe label. On this effort Oksana Rodionova's tapped a+w rostermate Porl King for production duties, adding some muted sheen to Xiu's sound while still keeping things stripped down.

Nommo Ogo, "Sea Of Night"
Alright, in truth this isn't exactly a new track, having been released on Oakland by way of Alaska's (!) Nommo Ogo nine months back, but this act made such an impression on us when we caught them opening for Wolves In The Throne Room that we had to toss this in. If you like the idea of dark, cosmic shizz with notes of Eno, Coil, and The Pink Dots, we endorse digging into their catalog.

The Gothsicles, "I'll Be There For You"
Finally, to keep things from getting too zoney or dour, here's The Gothsicles covering, yes, the theme from Friends. God dammit, Brian.