There are many things which bring together the people of Our Thing, but, for better or worse, perhaps none so much as "the ones that got away", the "you've never heard this?" records. We love to talk about the underdogs, the criminally underrated. For our money, there's nothing wrong with indulging this tendency so long as it's used to point people towards records they should totally hear, rather than lording obscurantist, gnostic wisdom just out of reach of the unwashed masses (a la High Fidelity). It's with that spirit in mind that we offer up this, the second of ID:UD's Dozen features, a run-down of overlooked albums from Our Thing that've been released since the turn of the millenium.
Obviously these selections are affected by our own subjective understanding of their reception. What might've caused barely a whisper in our circles might've blown the roof off yr town's club. Similarly, in the case of records by established bands, we're calling these releases overlooked in comparison to the rest of their ouevre. The biggest flop in, say, Ministry's catalog sure as shit sold more than what most smaller bands just getting started could ever hope for from their first records. Are there any albums you feel should have been on the list? Give 'em their due in the comments section!

NCC, Seven Steps of Nervousness, 2000
Perhaps the archetypal record industrial nerds such as ourselves love to trot out when the subject of overlooked albums is broached, NCC's Seven Steps is the sum total of the New York trio's official output. It's an incredibly ambitious and multi-faceted record, chopping up and scrambling trance, breaks, futurepop, and classic EBM with such a frenzy that it's unclear whether youthful inexperience or disdain for convention drove its wonderfully fragmented construction. Like an industrial version of the Winchester Mystery House, builds evaporate into nothingness, disorienting right turns are made without rhyme or reason, and you leave utterly baffled but entranced.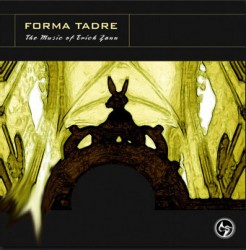 Forma Tadre, The Music of Erich Zann, 2008
Andreas Meyer's always been something of a cult artist, with his 1996 debut Navigator showing all of the production and club polish that marked the best dark electro records of the time, but politely avoiding that era's more shameless bids for club play. After an ambient record, Meyer took a voyage into astral seas, self-releasing a record based on HP Lovecraft's work, specifically the less horrific and more science fiction oriented material. Only available digitally (which may have lessened its reach – we've talked to several people who like Forma Tadre who haven't known that it exists), The Music of Erich Zann is a classy and graceful blend of symphonic, EBM, and ambient passages woven into a gorgeous tapestry in honour of one of weird fiction's greatest lights.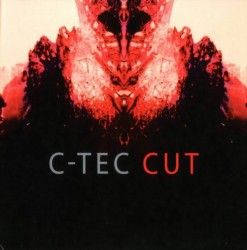 C-Tec, Cut, 2000
A potentially controversial inclusion, if only because we feel like a lot industrial DJs in the early 2000s played "She Left", "Gesellschaft" or "Stormtrigger" out regularly. That said, it seems like this album's star faded once its songs left club rotation, a shame considering that it might actually be the most consistent front-to-back album Jean-Luc De Meyer and Marc Heal produced together. As a capper to their collaboration it features all the Cyber-Tec hallmarks, kicky drum programming, processed guitar and slick production and programming that speaks to industrial rock and electro-industrial in the same tongue. C-Tec were great, and Cut still stands tall, albeit in the shadows of its creator's more well-known endeavours.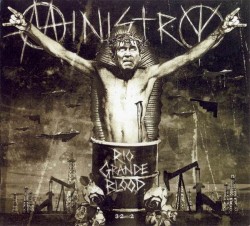 Ministry, Rio Grande Blood, 2006
Boxed in on both sides by the mediocrity of Houses of the Mole and The Last Sucker, you'd be totally justified in thinking that this record was another nail in the Ministry coffin. Turns out it's a spike in the seemingly neverending slide into mediocrity, an album that captured the mechanical chug of the band's 90's era and some of the piss and vinegar which had been absent for a few records before, and has been since. Like the Khyber Pass from which the best song on the album (and arguably since ΚΕΦΑΛΗΞΘ) takes its name, it's a volatile and treacherous bit of road nestled into some nigh impassible terrain.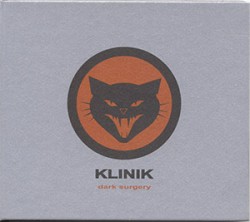 Klinik, Dark Surgery, 2004
The Marc Verhaeghen as sole-proprietor Klinik records will never ever be given the respect of the band's Dirk Ivens fronted run of releases. Part of that is due to their relative interchangeability; so many of the songs on Sonic Surgery, Blanket of Fog and Akhet don't feel very distinctive, or well, Klinik-like. Dark Surgery pinpoints a place where Verhaeghen's rambling techno-influenced instrumentals could meet the bleak textures and unforgiving basslines of the band's classic era. Minus the absence of vocals, it wouldn't be too much of a stretch to dub it the album the two collaborators might have made together had they not parted ways, an evolution and worthy of bearing the storied project's name.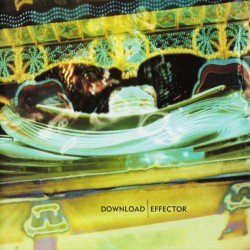 Download, Effector, 2000
In retrospect, Effector might've been boned from the start. Download had already been beginning to get the knickers of hard-core Puppy fans in a twist with their moves towards ever more colourful and buoyant expressions, culminating in what our friend Rob referred to as "stoner techno" by the time this record was released. Factor in an increasingly disinterested record label (which never paid Download nor The Tear Garden a dime for their millennial records if scuttlebutt is to be believed) and the impending reunion of Skinny Puppy at Dresden, and you've got the perfect set of circumstances for a record like Effector to get lost in the wash. That's unfortunate, because it's a well-developed, bouncy, and yes, happy record which all but the most relentlessly morbid of cEvin and Phil's fans should be able to appreciate.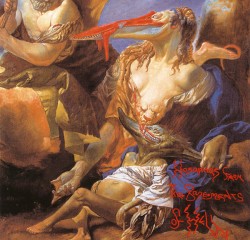 Killing Joke, Hossanas from the Basements of Hell, 2006
Much like Rio Grande Blood, the mighty Joke's 2006 record fell prey to sliding between two far more notorious releases, though in this case those two, 2003's self-titled comeback and 2010's reunion of the original line-up for Absolute Dissent, were commercial and fan successes accompanied by sizable worldwide tours. Hossanas doesn't need good timing to impress, though: it gets by on beastly aggression. The combination of Jaz's most guttural barkings and some of the band's biggest and sludgiest riffs is an espresso-coated drop-kick to the psyche. Also notable for being the last Killing Joke album to feature the late, great Paul Raven.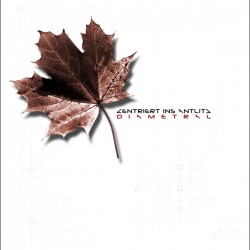 Zentriert Ins Antlitz, Diametral, 2007
The nomination of this particular album is a bit of a career-wide acknowledgement rather than a pure testament to the work itself, kinda like Scorsese taking home all the hardware for The Departed. ZIA have been serving up an exquisitely produced blend of dark ambient, symphonic, and electro-industrial to little to no recognition for about a decade. They've slowly shifted from a dense, noisy template (reaching its apotheosis in club pinch-hitter "Prophecy") to the sweeping cinematics of …No, released on our beloved Tympanik a couple of years back, but Diametral is an intermediary release which captures the best of both worlds.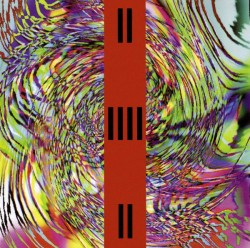 Front 242, Pulse, 2003
The undisputed kings of EBM have a pretty sparse post-eighties output, and even the biggest fans of their alternative era 90s records would be willing to admit that they aren't body music by any but the loosest definition. Strange then that their sole millennial album would swing back in such a roundabout way. Pulse is absolutely an electronic body music album in every fashion that counts, albeit one where the rhythm that engages the listener is paired with deliciously organic and natural sequencing and programming that speaks to the band's earliest sounds even as it redefines what 242 can be about. Jean-Luc and company have always been about art and strategy and this album exists entirely at that intersection of those ideas, where mechanical precision gives way to the potential of unbridled creativity.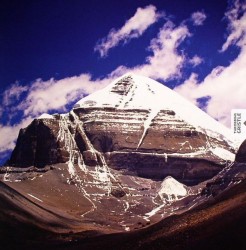 Throbbing Gristle, Part 2 – The Endless Not, 2007
For a long time the popular narrative about TG was that they were a critic's band, that oft-noted creature whose influence is often more talked about then their actual work. It's been nice to see the mainstream music press gradually get on board with one of our people's central beliefs (ie that Chris, Cosey, Genesis and Sleazy are full-stop important beyond just their influence on what came after), shame that the revelation came a year or two too late to shed any light on their last mass-market release. Though a TG album it actually feels more like a Coil or a Chris & Cosey LP by turns; more structured weirdness and sampledelia than a full on noise freak-out. With that understanding, we don't see how any fan of industrial could find that prospect to be a deterrent. Considering how many "albums" have been released under the Gristle name, a record actually plays like one is worth noting, especially when it conjures a bit of the old magic in a way we'll sadly never get again.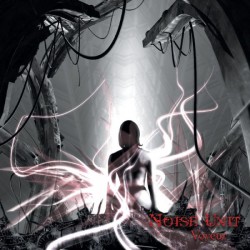 Noise Unit, Voyeur, 2005
Serving as an epitaph (ba-dum-chah!) to the Leeb-Peterson partnership in Front Line Assembly, this album by the occasional FLA side-project also handily points to the future with contributions from Jeremy Inkel amongst a handful of other Vancouver industrial mainstays like Michael Balch, Craig Huxtable and Jason Filipchuk. The looser mandate of the side-project makes it quite fun and listenable, bounding between straight electro-industrial, vocoded guitar blast-ups and breaksy club workouts with gusto. Who knows what inspired Bill to resurrect this particular name for a one-off in the middle of the decade, but thank goodness he did, this is as good as the best of the contemporary stuff attached to his main musical outlet.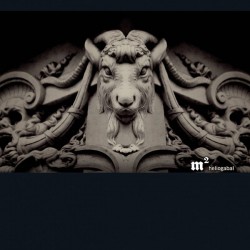 m², Heliogabal, 2010
The most recent Ant-Zen release from m² (that's pronounced – and often written – as Squaremeter) didn't completely fall by the wayside, but we still feel as though this is the sort of release that has received short shrift in the twilight of the various noise sub-genres. Too bad, because after years in the game, first toying with minimal "click n' cut" techno, then with concept records of an increasingly dark ambient cast, this side-project of German drum n' bass bigwig Mathis Mootz produced its first true masterpiece a couple of years back. Heliogabal is an album replete with shuddering reverence for unspeakable deities and blasphemous shrines; in short, a perfectly sculpted helping of just the sort of gut-wrenching, abject terror which dark ambient is supposed to inspire.