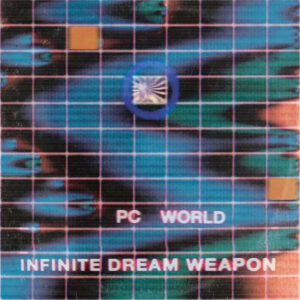 PC World
Infinite Dream Weapon
DKA/Alter
London UK based PC World have only a few EPs to their name, but have done a tremendous job establishing their identity through them. Their latest Infinite Dream Weapon continues in the same vein of funky EBM and post-industrial that has become their calling card, with three originals and remixes from MVTANT and DivPro (the former on the DKA pressing, the latter on the Alter version), all sitting nicely in the niche the duo has established for themselves. The slow loping kicks and snares and rounded bass of "At Heaven's Gate" are textbook for PC World, but its the congas, claps and samples that accent it that create its hypnotic groove. The instrumental title track steps sideways genre-wise, allowing detuned pads and evolving arpeggios a la the score to Blade Runner hold focus without additional percussion. They return to the pocket on "Doublevision", the rhythmic vocal cut-ups and clean synthlines conjuring Cabaret Voltaire, albeit with some toothy bass programming that pushes and pulls the tempo to varying degrees. Like all their work, it conjures a very specific and unmistakable vibe, informed by austerity-era cynicism and the promise of UK electronic music's early forays into post-industrial malaise.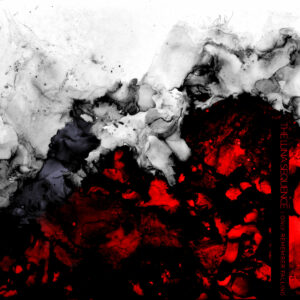 The Luna Sequence
I Only Remember Falling
self-released
One-woman act The Luna Sequence has long held to their own combination of electronic and metal sub-genres, producing a style of industrial-adjacent cinematic rock that seems to exist in its own continuum, separate from shifts and movements in the timelines of the larger worlds it draws upon. After something of a hiatus, Kaia Young's new LP I Only Remember Falling serves as a solid reintroduction to that particular hybrid. Combining elements of progressive, power, and melodic death metal with cyber-styled pads and melodies, the sheer technical chops on display in terms of arrangement and mixing will likely be the first thing noticed by those new to the project (Young's work with FIXT and Celldweller is instructive in this regard). And make no mistake, that sort of density and complexity is often a good part of The Luna Sequence's charm, with "She Guards The Silence" and "There, At The Roots" giving serious bullet-hell boss fight vibes, but the more enduring experience of the record is a more melancholy one. With the wistful nature of some of the softer lead guitar lines frequently offsetting the tightly packed speed and aggression (as on "From Many Fires"), I Only Remember Falling, it's the slower and more calming harmonics of the record which seem to thread through and unite the LP.