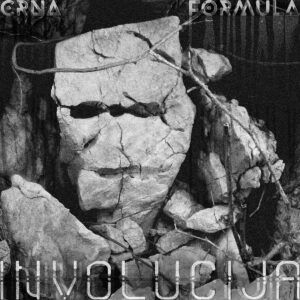 Involucija
Crna Formula
aufnahme + wiedergabe
Despite clocking in at just four tracks and twenty-one minutes, the debut release from the new Involucija super-group (Le Chocolat Noir, Zarkoff, and Sixth June's Lidija Andonov all being united by their ex-Yugoslavian heritage) covers a lot of ground. Beginning with some squirming, bass-driven darkwave on the title track and concluding with the sleek and icy stomp of the modern TBM styled "Struktura Jada", a case could be made that the starting points and current state of a + w are reflected in Crna Formula's bookends. But it's the EP's middle two tracks which are most exciting, including the dramatic symphonic sweeps which ride atop "Ideološka Fatamorgana"'s take on classic rhythmic industrial. The absolutely gnarly and funked-to-death rhythmic hiccups and blasts of "Zlatni Komarac" bring the acidic density and pure meanness of vintage Noisex to mind, scratching the eternal itch for the intensity of early Ant-Zen while also avoiding the rhythmic turgidity of so much modern TBM.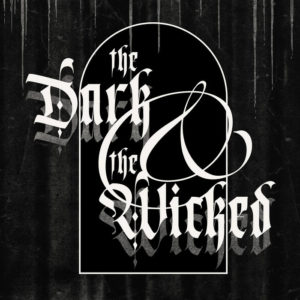 SØLVE
The Dark & the Wicked
self-released
Brant Showers' excellent 2022 LP Earth Inferno showed off a new dimension to the established sound the Wisconsin-based producer has been refining in his solo work; while the atmospheric and ritual aspects of SØLVE were still very apparent, there was a focus on more aggressive and rough sonics inherited from industrial rock and metal. New 3-track EP The Dark & the Wicked doesn't completely abandon those ideas, but does dial them back somewhat, subsuming them into the broader palette of dark sounds that have defined the project. "EVERYWHERE" feels closest to Earth Inferno in some senses, with clattering, rusty drums and a desperate vocal, but the song spends a great deal of time working towards and then shying from them, with darkened pianos and string pads building the tension. In contrast, the same melodic ideas are explained in far more atmospheric fashion on "WATCHING", a track that uses deep droning waves of sound that overlap one another and move with a glacier-like certainty that heightens the impact of more delicate and deliberate keys and drum loops when they enter the mix. Situated between them is "WAITING", a four minute long exercise in building tension; the density of its reverb-drenched sounds is increased so gradually that when they drop away in its final seconds their absence in the barren soundscape is palpable. As with every SØLVE release, The Dark & the Wicked has depth in its gradual but inevitable changes, both direct and subliminal.