Unconscious
You Belong To Me Now
Area Z
The last time we checked in with Unconscious (AKA Italian producer Andrea Riberti), he'd released a split with KKPTR on long-time site fave Emad Dabiri's X-IMG label. Now with a full LP out on Area Z, the sdfsd comes more sharply into focus. Rather than aiming for blunt, concrete percussive intensity, Riberti parses his basslines through filters which produce a half acid-house, half reclaimed aggrotech sound. The resulting aesthetic offers the sustained tension of classic EBM, sprinkled liberally with giallo excess (check the spacious, opening credits of a horror flick sound of "Cannibal"), and stretched across classic, no-frills techno structures. If You Belong To Me Now does have a failing it's in the albumcraft department – the sense of each track living in its own world works perfectly fine for EPs and split 12″s, but over a 45 minute run-time it can be difficult not so much to distinguish one track from another, but to find anything which unites them beyond their most overt moods. That's obviously not a problem if you're approaching You Belong To Me Now as a robust set of club-ready tracks, which it most certainly is.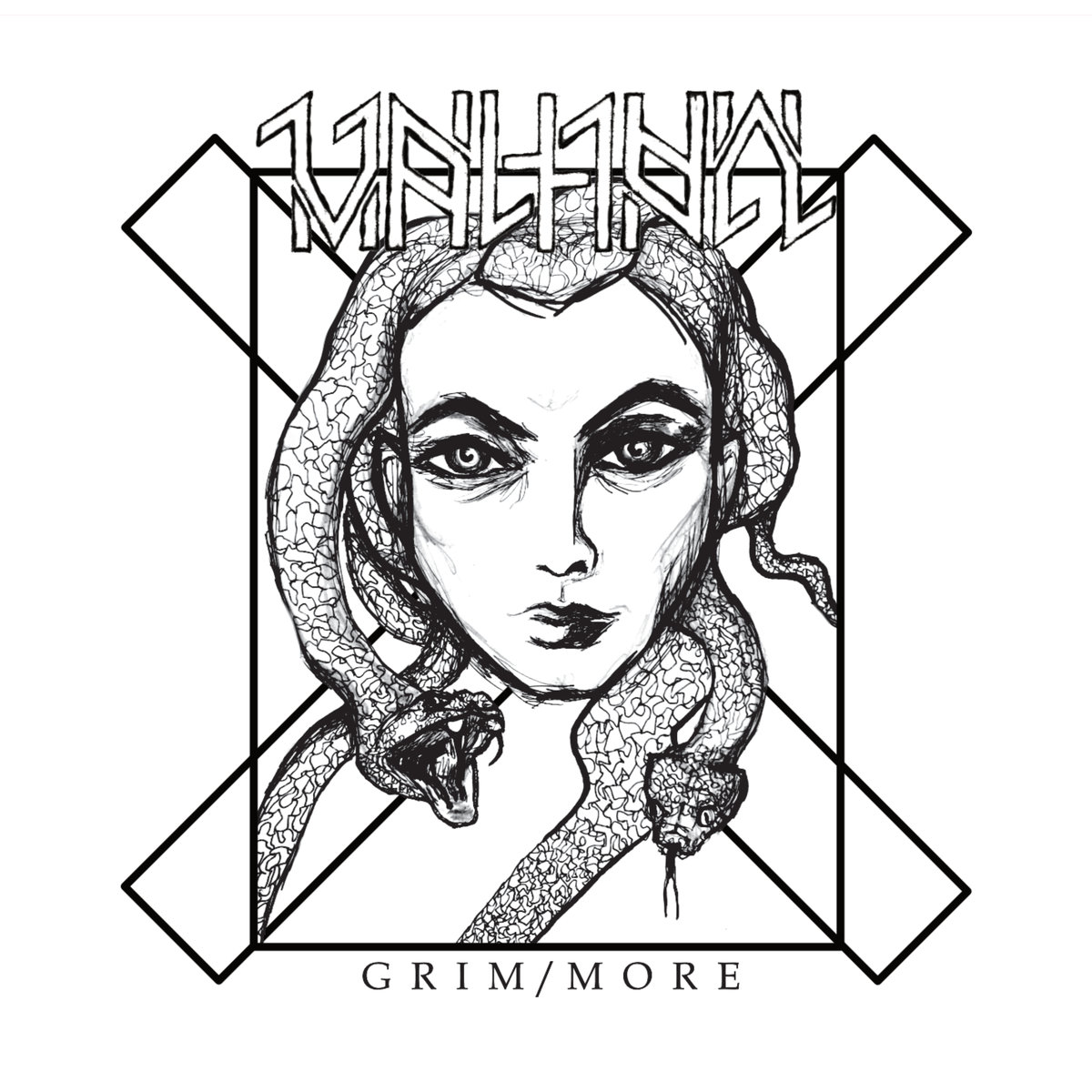 V▲LH▲LL
GRIM/MORE
Artoffact
Like many of the acts that sprang up in the wake of the implosion of original-school witch house, V▲LH▲LL have forged their own aesthetic path from that movement's basic template. As fully realized on last year's excellent Grimoire, the mysterious Swedish duo have found their niche deep in a creepy wood, where folk melodies, the esoteric, and murky electronics all co-mingle freely. It's now their signature, which means that listening to remix collection GRIM/MORE is less about what figuring out what it says about V▲LH▲LL and more about what it says about each contributor. You can hear and see the neon reflection of synthwave in both The Rain Within and Glass Apple Bonzai's reworks, but looking at the different approach is instructive: the former goes for chirping synths and popping the song's melody with vocoder as a nod to the dancefloor, where the latter speaks to some of the brutal formalism that genre inherited from classic UK synthpop in it's thudding metallic drums and strangled filters. SØLVE and Ritualz are both acts who know something about witch house, but both elect to depart from that genre, with thick, industrial takes that emphasize big drums and thrumming, distinct bass programming. What can we surmise about Seeming from the choice to make "Ormens Offer" a heartachingly beautiful folk track, complete with trilling dulcimer and sublimated pipes that recontextualize the original's violins? Every track save for the sole new original "Hivemind" is something of a palimpsest, telling the story not only of the original but of where it led the remixer, and most intriguingly, why that path in particular.