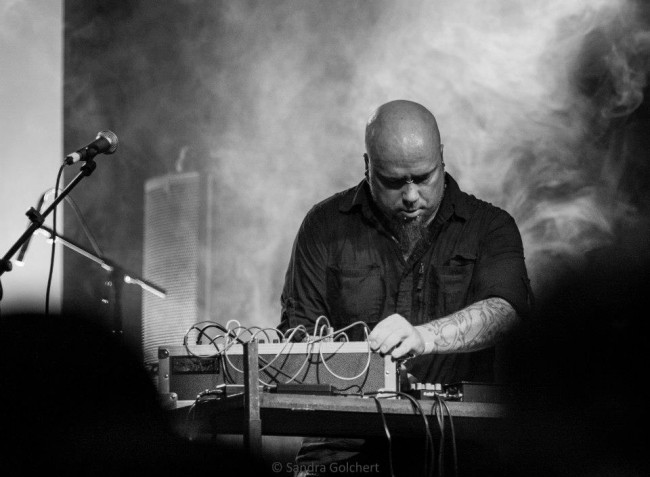 In this episode of We Have a Technical, we chat with the ever prolific and ever charming Scott Fox of iVardensphere. We've been fans of Scott's for years, and we always find it fun and enlightening to talk with him about the big steps forward he's been making with each iVs record. We hope you agree! Subscribe (and rate) on iTunes, download directly or stream from the widget below!

Annotations:
00:00: As with every episode, our theme music is "Black Cross (Dead When I Found Her Remix)" by ∆AIMON, available from Artoffact records.
01:09: You may recall many of the times we've spoken with and about the Fabulous Mr. Fox. And if not, go read up!
05:30: You can e-mail us, FB us, Tweet us, it's all cool.
06:03: Chris Lacroix, aka Virtual Terrorist, is a member in good standing of Edmonton's industrial army. Check his stuff out!
11:58: Moonitor was a largely instrumental project by Seb Komor (Komor Kommando, Icon of Coil).
16:00: Scott and the rest of his crew will be taking the stage at this year's Festival Kinetik in Toronto. Tickets on sale now!
22:29: The version of "Virus" we played here is the one found on Scatterface V.3.
25:20: An idea summed up brilliantly here.
35:33: Check that convo with Matt here!
43:15: That Katastroslavia mix is ridiculous.
50:45 The Voster EP is good fun.
1:01:25: If only we'd know. The 2014 Royal Rumble was indeed, to quote Vincent K McMahon, a total debacle.
1:02:03: Sadly, the "Levels" podcast was not a one-off. In fact it has more episodes than we do.