Chances are if you read anything about Yeezus, the new album from Kanye West, you'll have seen someone bandy about the word "industrial" as a descriptor. It's an irritating form of critical shorthand (what they mean is that there are synths, and they aren't necessarily trying to sound "nice"), but it did get us thinking: what are some records made by non-industrial artists that might have otherwise fallen under the aegis of Our Thing had they not been part of a larger oeuvre of work? We kicked a few obvious names around, thought about it some more, then dug a little deeper and came up with an even twelve records that we think capture some essence of rivet, either by musical aesthetics, the spirit of experimentalism or outright attempts to join in on the party. We're sure there are plenty more, so why don't you leave your suggestion in the comments? We'd love to read 'em, and hell, we'll even indulge some healthy debate on our own picks if we feel up to it. On with the show: here are twelve industrial albums from the other, non-industrial side of the tracks!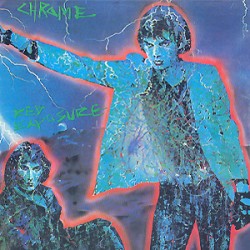 Chrome, Red Exposure (1980)
While any of the albums released by the American psychedelic punk band from the late 70s and early 80s might fit the purview of this article, we think Red Exposure fits the bill best. As the second LP undertaken by the band's now classic line-up of Helios Creed and Damon Edge (all other members having been shed by the release of the equally seminal Half Machine Lip Moves in 1979), the record abandons the raw Stooges-like vibes that had permeated their work and replacing them with cold mechanical grooves that leveraged the loops and spacey ambience that had become the group's hallmark. Standing alongside Killing Joke, Cabaret Voltaire and Tuxedomoon, their work presages industrial rock and any number of its offshoots.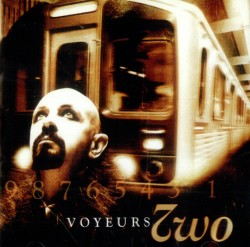 2wo, Voyeurs (1998)
Taking a break from being the original leather daddy metal god that he is, Rob Halford got his freak on in the late 90s, collaborating with John5 and Dave Ogilvie. Make no mistake: Voyeurs isn't a good album by any stretch, but it's a fascinating marker from a time gone by, a period in which a conjunction between the world's most poorly closeted rock star and drag-porn director Chi Chi LaRue was bankrolled by a major label, with the presumptive notion that some NIN-style bass and guitar would help move units. Oh, the 90s: a decadent and beautifully naive era.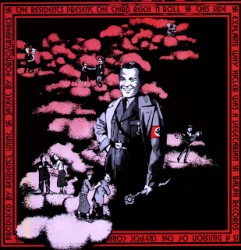 The Residents, The Third Reich n' Roll (1976)
We almost hesitate to include the Residents on this list, their storied history as artist provocateurs, satirists and enormous fucking weirdos handily transcends concerns like genre. Still, if you ever wanted to see a precursor to Laibach's social commentary via the device of subverted pop music came from, this is pretty much ground zero. Legendarily composed by splicing together pop songs on reel to reel, overdubbing it with their own singing and performances, and then removing the original songs almost entirely the record is a fever dream vision of popular culture; a nightmarish panoply where the differences between commercials, nationalistic war tunes and the sounds of AM radio have become indistinguishable. Conceptual masterminds, piss-takers, frauds, geniuses? Who cares, they're the Residents!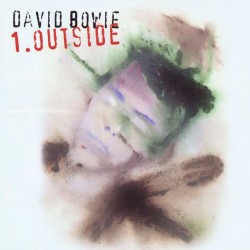 David Bowie, Outside (1995)
The perpetual chameleon had his finger right on the pulse of things in the 90s, and turned out one incredible experimental concept record of industrial art rock (aided and abetted by a murderer's row of musicians including Eno, Reeves Gabrels, Carlos Alomar, and Mike Garson) before moving on to jungle. Speaking personally, having grown up in a Bowie-free household, Outside was my first introduction to any iteration of the man other than the blonde pompadoured goof I vaguely remembered from 80s music videos. Diving headlong into Ziggy and Low was a trip, but Outside paved the way. This album holds up fantastically, and is well worth a revisit or a first plunge, as the case may be.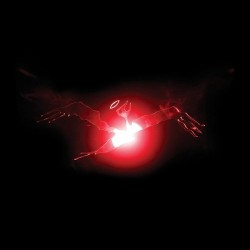 El-P, I'll Sleep When You're Dead (2007)
While it's tempting to place this on the list for the sake of the Trent Reznor assisted first single "Flyentology," the truth of the matter is that El-P's sophomore album as a solo artist was pretty much more industrial than anything else released in 2007. Jaime Meline's pet obsessions with conspiracy, the abuse of government power and the dark future awaiting us met with some of the most advanced and abstract boom-bap production ever put to tape, featuring grinding samples, twisted up analogue synths and bizarre abstract scratches to form an LP (sorry) truly worthy of the most-overused descriptor for El-Producto's work: dystopian. From the cells of Guantanamo on "Smithereens" to a deep space prison ship on "Habeas Corpses", I'll Sleep When You're Dead is cyberpunk to its core, coming out of the bleak and into the black.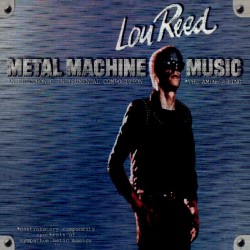 Lou Reed, Metal Machine Music (1975)
A keystone for multiple genres and 70s auteur hubris of all stripes, Metal Machine Music has become the Moby Dick or Gravity's Rainbow of the industrial, noise, and experimental genres. We all know about it and celebrate its influence, but finding someone who's actually sat through it is difficult. From drone to Japanese noise to pure overcharged pedal rock (wait for it), everyone's tipped their hat to what's been celebrated as either the first real punk record or the most masturbatory indulgence in the history of rock. "Without this there'd be no Nurse With Wound!" you exclaim to your friends, as they wistfully wish it were so.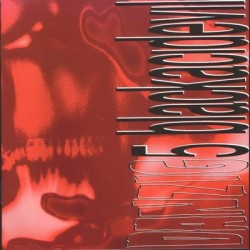 Danzig, Blackacidevil, (1996)
So your band quits, and Rick Rubin shows you the door leaving you sans record contract. What's a punk rock/metal legend to do? Why, sign to a Disney subsidiary and release an industrial rock cash-in record of course! We kid, Danzig (considering what we paid for tickets to his upcoming show in Vancouver, we think we're entitled to); we actually kind of enjoy the mutt that is Blackacidevil, warts and all. While the decision to build songs around loops and keyboard parts might have been a pragmatic one (Glenn is credited with most of the instruments on the album), the results were at least interestingly arranged, and far less cynical than you might imagine. And hey, "Sacrifice" is still a pretty awesome song, if only for that one synth sequence and the seizure inducing video, which was a staple of metal video shows the world over for a few years. Just don't ask us if it's pronounced "Black Acid DEVIL" or "Black Acid EVIL", we've never been clear on that.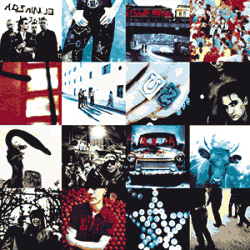 U2, Achtung Baby (1991)
One of those zeitgeist, "you had to be there" records, Achtung Baby (along with the perpetually underrated Zooropa) found the Most Important Band In The World transitioning into The Biggest Band In The World just as they were on the cusp of breaking up in the shadow of Glasnost and the fall of the Wall…and listening to a whole mess of 242, Nitzer Ebb, and German techno. As an unavoidable staple of rock history, it's difficult to listen to Achtung historically and hear how freaking different it sounded nowadays, but between the dead channel grime and one of the world's most spectacular tours ever, the media flash-fry of ZOO TV lives on.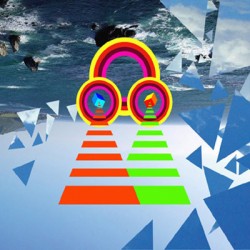 Fuck Buttons, Street Horrrsing (2008)
There's something about the debut from the London based noise duo that's always seemed very industrial; even as they reference post-rock and abstract techno their beautiful and abrasive first album recalls power electronics, 20 Jazz Funk Greats, and Selected Ambient Works II in the same breath. Their later stuff would be just as massive and all-encompassing, but more polished and driven, buy it was The looseness of Street Horrrsing that captivated us so. In the annihilating wash of static and organ of "Race You to the Bedroom – Spirit Rise" you can hear years of rhythmic noise and the audio collage aesthetic of true school industrial lurking just behind the curtain.


Ulver, Perdition City (2000)
One of us recently contended that Ulver were the only active band who didn't suffer by comparisons to Coil. That's a big claim, but we stand by it. Getting their start in folk-inflected black metal, these Norwegian wolves have roamed from ambient to post-rock to garage and back, and made a pit-stop at cinematic, breakish industrial tension along the way. Sitting somewhere between Bohren & der Club of Gore and The Future Sound Of London, Perdition City is a noir soundscape like no other, with Garm's vocals pulling us up to gorgeous nocturnal vantage points as well as seedy back alleys.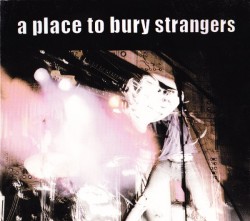 A Place to Bury Strangers, A Place to Bury Strangers (2007)
New York's A Place to Bury Strangers are nominally a noise-rock band, but you can certainly hear the influence of Killing Joke, Swans and even a little Neubauten in the dissonance and feedback of their 2007 debut. So much of the "wall of static" that has come to define them is due to the custom effects pedals built by lead singer/guitarist Oliver Ackermann, a distant echo of the homemade noise machines and looping devices Chris Carter used on the 70s Throbbing Gristle album. So much of what APtBS does is about sonic confrontation (each and every time we've seen them has been gloriously deafening and spiritually cleansing at the same time) and in that there's a kinship to Our Thing, provided you can see it through the strobes and smoke.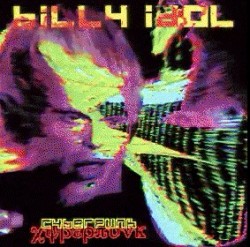 Billy Idol, Cyberpunk (1993)
Okay, an admitted half-pisstake on our part. Essentially sitting on the other chronological side of 2wo as far as 90s mainstream interest in industrial goes, another leather-clad rocker decided to go for some cybernetic rough trade on the wrong side of the Sprawl. Billy Idol cashed in on whatever cachet William Gibson, Bruce Sterling, Pat Cadigan, and R.U. Sirius had carved out in the mainstream by the early 90s with a record which borrowed heavily from industrial and cyberpunk aesthetics (he was even spamming The Well with promo material), but didn't really have anything in common with industrial music as such. Still, we did get the video for "Shock To The System", which beat "Strange Days" to the "cybernetic civilian media watchdog" punch by two years. If any of today's bands delivered something that high concept we'd be all over it.