End to End is our track-by-track take on non-album and compilation releases, in which we try to give thumbnail first impressions of each song and point to particular numbers to be cherry-picked via the consumer's online retailer of choice. This time it's the first single from a long-awaited IDM album…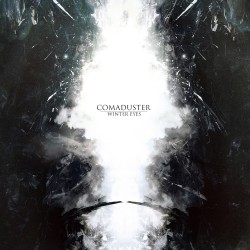 Comaduster
Winter Eyes
Tympanik
Ever since we were hipped to Real Cardinal's self-released yet slick debut as Comaduster, we've been keen to hear where the broad-minded IDM producer would go next, especially buoyed by label support and a lengthy writing and recording process. We're getting close to the release of Hollow Worlds on Tympanik, and here's the first taste. Hailing as he does from snowy Edmonton, Real presents us with "Winterize", a droll tune about the process of getting proper tires for one's car before the snow…uh, check that. Anyway, to business.
"Winter Eyes"
The addition of some deep, croaking dubstep elements to Comaduster's sweeping and granular IDM style is immediately apparent to anyone familiar with the project, but the fact that these sounds are kept under the heel of a developed and memorable song structure is surely apparent immediately afterward. Compositionally, most club tracks tagged as dubstep nowadays are the equivalent of children's nursery rhymes punctuated by Yngwie Malmsteen wankery, so it's refreshing to hear someone with a background in industrial and IDM being able to blend these sounds and still being able to produce an actual song.
"Winter Eyes (iVardensphere Remix)"
Scott Fox pins a grinding backbeat to the track which keeps its more sporadic and explosive elements in check for the sake of a very iVs groove. Fox's taste for hand drums clicks with the highly filtered sweeps on display in the original surprisingly well, all peanut butter and chocolate style.
"Winter Eyes (Access To Arasaka Remix)"
Everyone's favourite code-minded Gridlock aficionado turned leader of the new school sets up some spaced-out, bendy washes and sets them in flight, allowing just the tiniest glimpses of the original to surface at the bottom, like tiny patches of land visible while gliding through cloud cover.
"Winter Eyes (Aliceffekt Remix)"
A very different take than I'd have guessed from Devine Lu Linvega. With none of the glitch or beat-flurry madness I associate with Aliceffekt, this mix slows the trembling creaks of the original down to a glacial pace, then recombines them into a mid-tempo break collage. Nice stuff.
Slip Through (2013 Mix)"
A downtempo track from the earlier release of the same name gets a slightly more nuanced update. Rain-speckled and mournful, it's further evidence of the range Comaduster has always possessed.
The takeaway: As a by-donation single, this is a no-brainer. Cardinal's vocals have improved by miles since his last release, and the depth of his talents as a sound designer is on full display. Like I said earlier, those who are skeptical of the dubstep creep in industrial (and not without justification) will have that resistance strongly tested; the closest thing to a drop in "Winter Eyes" owes more to Real's acknowledged Autechre influence than any contemporary bass heads, and that it deftly skips into a break that's half jungle, half classic IDM shows just how intimidatingly broad yet developed Hollow Worlds could prove to be.