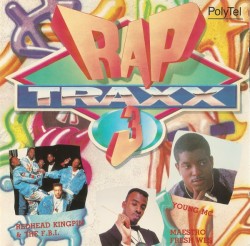 Another other week, another podcast fresh from our reeking pie-holes and straight into your ear canals. First and foremost, we're getting you up to speed on the cancellation of Kinetik, but we're also moving on to more optimistic and positive fare, talking records by High-Functioning Flesh and Kindest Cuts. The usual beer, wrestling, and baseball side-chatter is kept to a minimum, we promise. Subscribe and rate at iTunes, download directly from this link, and stream from the widget below.

Annotations:
00:00: As with every episode, our theme music is "Black Cross (Dead When I Found Her Remix)" by ∆AIMON, available from Artoffact records.
01:10: A lot of people felt a lot of ways about the end of Undertaker's Streak.
01:50: Yeah, this fucking sucks hard. Read our statement.
02:55: Foiled by our own hubris? Go back and listen to episode #16, you can decide.
03:30: Here's that Facebook group, any announcements will likely be made there.
06:58: Terminus Festival is still going to happen and will be great, same with Coldwaves III.
08:02: You can read our review of it here!
11:12: You can listen to that mixtape here. Long Live the new Fresh!
14:20: Case in point.
14:54: RIP //TENSE//, still so much potential.
17:13: Feel free to do your own comparative.
19:56: Witness.
23:57: Go buy it, Humanoid.
29:36: Check the capsule review of Kindest Cuts and buy it on Bandcamp.
31:12: Points of reference: Numan's I, Assassin artwork, and the poster for Luc Besson's Subway, which we used as the image for our first mixtape years back.
33:00: Moev, true Vancouver classics.
35:37: Brews of choice during this cast were Central City's Red Racer India Session Ale and Parallel 49's Hay Fever Spring Saison. Bruce found the former to have plenty of Pacific Northwest hop punch, though lacking in the resinous mouthfeel one often wants in an IPA (though a quality 4% ABV session ale's gonna come with trade-offs), and is happy to have the latter, a tight and yeasty brew with a good spice blend return for its third spring. Alex found both to be beer.
35:54: Check our Distorted Memory interview.
49:15: Rap Traxx!!!
51:55: Check Animal Bodies and Koban this weekend if'n yr in town!
53:18: Negativland nods are always topical.